St. Petersburg: Russia's Showcase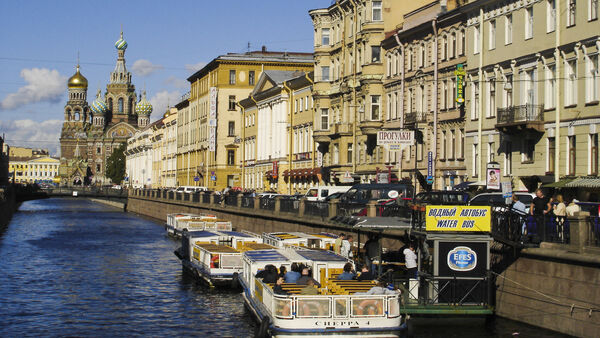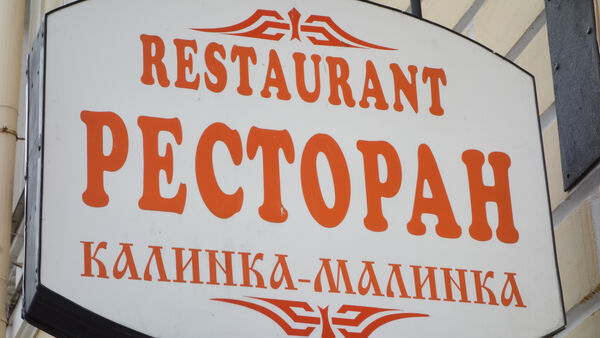 By Cameron Hewitt
The undisputed cultural capital of Russia, St. Petersburg wants nothing more than to be part of Europe. After all, it was carefully built for this specific purpose by Czar Peter the Great (1672–1725). Peter grew bored with courtly life in Moscow and spent many years traveling in Western Europe (including an undercover stint in an Amsterdam shipyard). Upon his return, Peter declared that Russia needed to become more like Europe. He decreed that men shave their beards (a symbol of the old Russian ways), and built a brand new capital — where the Neva River meets the Baltic Sea — to give his new Russia a fresh start.
St. Petersburg was, and remains, Russia's "window on Europe." Even today, far more English is spoken here than in Moscow, and St. Petersburgers have a more welcoming attitude toward tourists. This is Russia's showcase city, and the people here know it. While Moscow is big, garish, and urban, St. Petersburg is comparatively compact, noble, and serene.
The city's bustling main drag, Nevsky Prospekt, featuring the city's best architecture and people-watching, begins at the Neva River and rumbles out to the Moscow train station and beyond. Strolling along this urban artery of St. Petersburg offers countless lessons about today's Russia.
It's also a good place to practice reading Cyrillic signs. Visitors quickly realize how essential it is to learn the Cyrillic alphabet — and likely most wish they'd done it before they got here. It's amazing how many strange-looking words become familiar once you sound them out. For example, the word "PECTOPAH" is everywhere in Russia. With a rudimentary grasp of Cyrillic and a little patience, you can figure out that it's pronounced "restoran" — not a far cry from "restaurant." If you do your homework, you'll have the fun of sounding out bizarre-looking words — from a flier for "yoga" classes to a sign for the "Dixie" supermarket — only to find that they're not so foreign after all.
Like Venice, Amsterdam, and Stockholm, St. Petersburg is a series of islands separated by canals. Tourist-laden boats ply the city's concentric canals, under whimsical bridges and past beautiful mansions and churches. The boat putters up a canal and suddenly pops out into the Neva — a river so wide it feels like the ocean — treating its passengers to sweeping riverfront vistas of palaces, museums, and fortresses.
The twin Rostral Columns, hundred-foot-high pink columns pieced with ship's bows and sterns, are an important symbol of this seafaring city. The Peter and Paul Fortress is essentially an island fortified with a brick wall. In the middle, surrounded by parks and marked by a skinny golden spire reaching high into the sky, is the cathedral where members of Russia's royal Romanov family are entombed. In summer, the sandy beach in front of the fortress teems with swimmers and sunbathers — an unexpected sight in notoriously northern Russia.
These sights are pleasant, sure. But St. Petersburg's list of sightseeing "musts" begins and ends with the Hermitage Museum, justifiably famous as one of the planet's best museums — easily on par with Madrid's Prado or Paris' Louvre. The Hermitage, housed in the Romanovs' Winter Palace, is actually two top-notch sightseeing experiences in one: an art gallery of European masters and an imperial residence. Enjoy the da Vincis, Rembrandts, and Matisses while imagining the ostentatious lifestyles of the czars who bought them. Between the canvases, you glide through some of the most opulent ballrooms and throne rooms ever built. Speedy sightseers can tackle most European museums in an hour or two, but the Hermitage demands as much time as you're willing to give it. (They finally turned out the lights on me while I was scrutinizing a Cézanne — a not-so-subtle hint that closing time had arrived.) Even a second day spent enjoying the Hermitage is better than any visit to most of Europe's museums.
But so much of the Russian experience can't be displayed in a museum. To really delve into today's St. Petersburg, a walking tour with a top-notch guide is a must (consult a good guicebook for recommendations). At the market, you can peruse a long row of pickled goodies — cucumbers, of course, but also beets, tomatoes, chopped cabbage, peppers, cloves of garlic, and savory stalks from wild garlic plants. Nearby, salespeople dip twisted scraps of paper into big jars of honey — every shade of yellow — and offer gooey, dripping samples. Entering a neighborhood church with a local guide offers an illuminating perspective on the Russian Orthodox faith. Unless you have Russian friends, there's no better way to get this kind of insight on the Russian experience. Even for the most experienced traveler, St. Petersburg is nothing less than fascinating. The first visit feels like you're just getting a taste…and leaves you craving more.
---
Cameron Hewitt is the co-author of the Rick Steves Eastern Europe guidebook.