Sunday Morning, Vienna-Style
By Rick Steves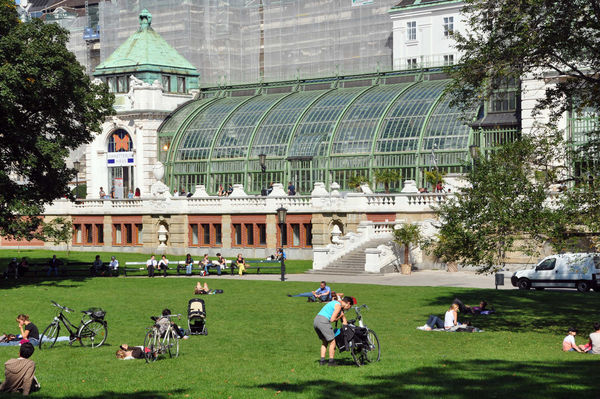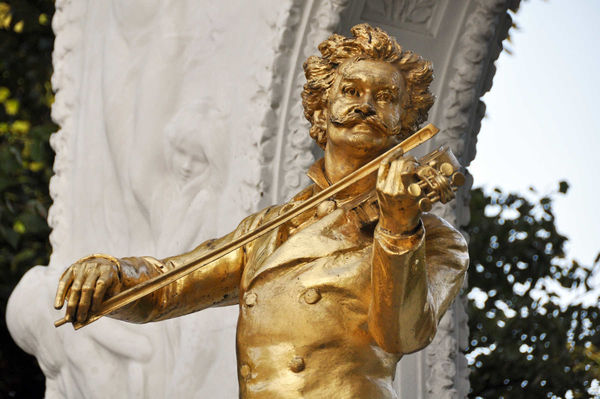 Vienna is a city with a rich culture you can almost inhale and a vivid history you can practically touch. As I walked out of my hotel on a Sunday morning, I decided to skip the sights and immerse myself in Vienna's wealth of cultural offerings.
I kicked off my day with Mass at the Hofburg Palace's Imperial Music Chapel, where the Vienna Boys' Choir sings each Sunday morning throughout their season. I didn't actually see the boys — no one in the church did — as they sang like angels from the loft in the rear. But, just like you don't need to see the sun to know it's there on a gorgeous day, you don't need to watch the boys to enjoy their delicately beautiful music. Their voices blended perfectly with the scene in front of us: sunlight streaming through the windows, making it seem as if the Baroque starburst of gilded statuary was bursting over the altar.
Energized, I ducked through a royal passageway to see a performance of the much-loved Lipizzaner stallions at the Spanish Riding School, in the emperor's Baroque riding hall. Known for their noble gait, these regal horses have changed shape with the tenor of the times: They were bred strong and stout during wars, and frilly and slender in more cultured eras. But they're always born black, fade to gray, and turn a distinctive white in adulthood.
As I watched the stallions prance to classical music under lavish chandeliers, it occurred to me that they move in 4:4, not 3:4 time — even though this is the city of waltz. From my €25 standing-room spot, I realized I was enjoying the show as much — and with a view just as good — as those who booked more expensive seats months in advance.
After the show, I strolled about 100 yards to the Augustinian Church, where silver urns containing the hearts of centuries of Habsburg emperors are stored in the vault. This being Vienna, the Mass came with a complete choir and an orchestra, wowing worshippers with the spiritual confidence of Anton Bruckner's Mass No. 3 in F Minor.
I headed to the Burggarten for lunch. Once the backyard of the Hofburg, the Burggarten is now a grassy people's park. After eating lunch under the palm trees in the emperors' conservatory (at Café Restaurant Palmenhaus), I dropped into the adjacent hothouse containing a wonderland of butterflies. Enjoying the fluttering antics of these butterflies — most of which seemed drunk on the fermented banana juice they licked from sweating banana slices in their breakfast dish — is a Vienna tradition for me.
Another ritual is a stop at Café Hawelka for coffee and cake. With its circa-1900 décor, this smoke-and-coffee-stained café looks as if it's been frozen in time. The chair I was sitting in could have been occupied by any number of historical figures rattling around Vienna at the time. Trotsky, Hitler, Stalin, Freud — any one of them could have been sitting here in the early 1900s, drinking a Mélange (as they would have called their cappuccino).
Not only did Vienna host some of the greatest (or evil) thinkers of the time, but it was also home to many famous composers — from Beethoven, walking lost in musical thought through the Vienna Woods, to "Waltz King" Johann Strauss, who kept Vienna's 300 ballrooms spinning during the city's 19th-century belle époque.
This musical tradition continues into modern times. Even now, you'll find melodic treats wherever you turn. For instance, at the Kursalon, in Vienna's City Park, you can enjoy crowd-pleasing Strauss concerts featuring a mix of ballet, waltzes, and a 15-piece orchestra. The tradition goes back more than a century, when Strauss himself directed concerts in the very same building.
The Vienna Opera is arguably the world's greatest. Even if you don't have time or money for a performance, a visit here is a must. Built in the 1860s, the sumptuous opera house is the pride of Vienna. You can simply admire the Neo-Renaissance building from the outside or take a guided tour of the grand interior, with its chandeliered lobby and carpeted staircases.
On this particular Sunday, the Opera was doing an afternoon performance of Richard Wagner's Tannhäuser. Not wanting to splurge on a ticket, I decided to join the throngs of people outside the opera house, where the performance was to be projected live on a huge screen. Awaiting the start of Tannhäuser, I marveled at how accessible all this was. Two musical Masses and this opera experience — free. Horses — $35. Butterflies — $8. Lunch under the palms — $20. Coffee and cake — $7. Seventy bucks in all — not bad for a day of cultural indulgence.