The King's English: Brilliant and Baffling
By Rick Steves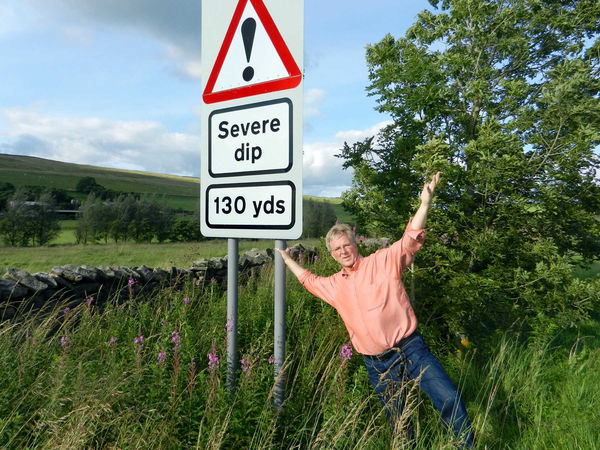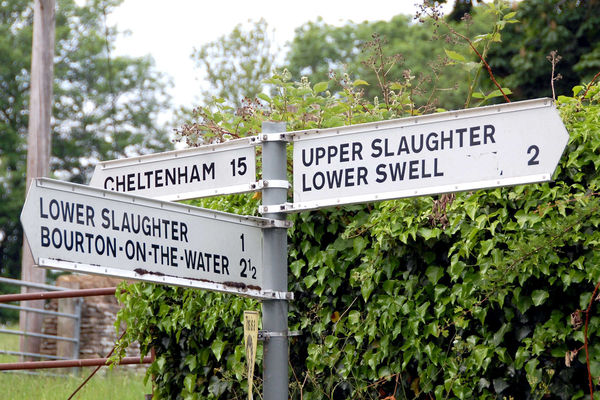 Oscar Wilde once said, "We have really everything in common with America nowadays — except, of course, language" — and it's still true. On your first trip to Britain, you'll find plenty of linguistic surprises. I'll never forget checking into a small-town B&B as a teenager on my first solo European adventure. The landlady cheerily asked me, "And what time would you like to be knocked up in the morning?" I looked over at her husband, who winked, "Would a fry at half-eight be suitable?" The next morning I got a rap on the door at 8 a.m. and a huge British breakfast a half hour later.
Traveling through Britain is an adventure in accents and idioms. Every day you'll see babies in prams and pushchairs, sucking dummies as mothers change wet nappies. Soon the kids can trade in their nappies for smalls and spend a penny on their own. "Spend a penny" is British for a visit to the loo (bathroom). Older British kids enjoy candy floss (cotton candy), naughts and crosses (tic-tac-toe), big dippers (roller coasters), and iced lollies (popsicles). Kids are constantly in need of an Elastoplast or sticking plaster (Band-Aid), which their parents buy at the chemist's (pharmacy).
In a stationery store, you can get sticky tape or Sellotape (adhesive tape), rubbers (erasers), and scribbling blocks (scratch pads). At garden shops, those with green fingers (a green thumb) might pick up some courgette (zucchini), swede (rutabaga), or aubergine (eggplant) seeds. If you need a torch (flashlight), visit the ironmonger's (hardware store).
In Britain, fries are chips and potato chips are crisps. A beefburger, made with mince (hamburger meat), comes on a toasted bap (bun). For pudding (dessert), have some gateau or sponge (cake).
Plenty of small towns have names like Upper and Lower Slaughter, Once Brewed, and Itching Field. In big cities you can visit brilliant (wonderful) sights that'll give you goose pimples (goose bumps). Your car will have a bonnet and a boot rather than a hood and trunk. You'll drive on motorways, and when the freeway divides, it becomes a dual carriageway. Never go anticlockwise (counterclockwise) in a roundabout. Gas is petrol, a truck is a lorry, and when you hit a tailback (traffic jam), don't get your knickers in a twist (get upset), just queue up (line up).
The British never say they have a two-week vacation, but many locals holiday for a fortnight, often in a homely (homey) rural cottage. They might pack a face flannel (washcloth) and hair grips (bobby pins) in their bum bag (never a "fanny pack" — "fanny" refers to a woman's nether parts). If it's cold, they wear a warm mackintosh (raincoat) or an anorak (parka) with press studs (snaps).
If you get settled into a flat (apartment), you can post letters in the pillar box or give your mum a trunk (long-distance) call. If you reverse the charges (call collect), she'll say you're tight as a fish's bum. If she witters on (gabs and gabs), tell her you're knackered (exhausted) and it's been donkey's years (ages) since you've slept. After washing up (doing the dishes) and hoovering (vacuuming), you can have a plate of biscuits (cookies) and, if you're so inclined, a neat (straight) whisky. Too much of that whisky will get you sloshed, paralytic, bevvied, wellied, ratted, popped up, or even pissed as a newt. (For a longer list, see Chris Rae's witty book about British slang, The Septic's Companion.)
Then there is the question of accents. In the olden days, a British person's accent indicated his or her social standing. Eliza Doolittle had the right idea — elocution could make or break you. Wealthier families would send their kids to fancy private schools to learn proper pronunciation. But these days, in a sort of reverse snobbery that has gripped the nation, accents are back. Politicians, newscasters, and movie stars have been favoring deep accents over what's long been considered standard (though always gradually shifting) "received pronunciation." While it's hard for American ears to pick out all of the variations — and some accents are so thick they sound like a foreign language — most Brits can determine where a person is from based on his or her accent.
Half the fun of traveling in Britain is finding new words, crazy humor, and colorful accents. Pubs are colloquial treasure chests. Church services, sporting events, the Houses of Parliament, live plays featuring local comedy, the streets of Liverpool, the docks of London, and children in parks are playgrounds for the American ear. One of the beauties of touring Great Britain is the illusion of hearing a foreign language and actually understanding it — most of the time.