Winter in Paris: A Cool Time to Go Local
By Rick Steves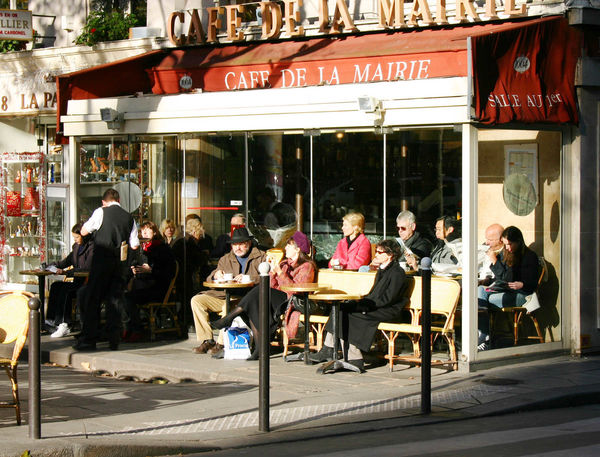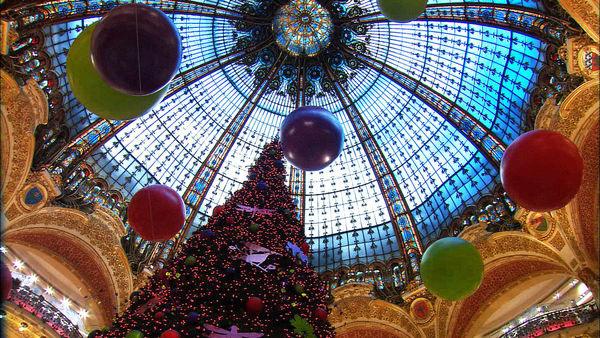 The City of Light shines year-round, but Paris has a special appeal in winter. Sure, the weather can be cold and rainy (the average high in January is 43° F), but if you dress in layers, you'll keep warm and easily deal with temperature changes as you go from cold streets to heated museums and cafés.
Slow down and savor your favorite museums and monuments — spending one-on-one time with Mona and Venus is worth the extra clothes you had to pack. Attend a cooking demonstration, take a short course in art or architecture, or dabble in a wine-tasting class. Duck into cafés to warm up and enjoy a break from sightseeing or shopping. Get on a first-name basis with the waiter at your corner café — just because now you can.
One of Europe's greatest treats is strolling down the glowing Champs-Elysées in winter. From late November through mid-January, holiday lights adorn city streets, buildings, and monuments, and the Champs-Elysées beams with a dazzling display of lights on the trees that line the long boulevard. The city springs for 1,000 fresh-cut fir trees to put up and decorate around town, 300 of which ring the Rond-Point traffic circle at the lower end of the Champs-Elysées.
Parisians live to window-shop (faire du lèche vitrines — literally "window-licking"). Do some licking of your own along the boulevards and view the wild window displays at the grand department stores such as Printemps and Galeries Lafayette. The seasonal displays in neighborhood boutiques around Sèvres-Babylone and in the Marais neighborhood (among other areas) are more intimate and offer a good contrast to the shows of glitz around the department stores.
If the weather is bad, scurry for cover to the shopping arcades called passages. More than 200 of these covered shopping streets once crisscrossed Paris, providing much-needed shelter from the rain. Galerie Vivienne, a few blocks from the Louvre, is the most refined and accessible. Passage Choiseul and Passage Ste. Anne, four blocks west of Galerie Vivienne, are fine examples of most Parisian passages, selling used books, paper products, trinkets, and snacks.
It's fun to browse through one of Paris' many English-language bookstores, where you can pick up fiction and nonfiction. My favorite is the friendly Red Wheelbarrow Bookstore in the Marais neighborhood at 22 Rue St. Paul. Another is Shakespeare and Company; its original Latin Quarter location was a hangout for Ernest Hemingway and Gertrude Stein in the 1920s. Reborn in the 1950s, it's now at 37 Rue de la Bucherie, across the river from Notre-Dame.
In winter, several ice-skating rinks open up in festive locations: in front of the Hôtel de Ville (look also for a small sled run), at the base of the Montparnasse skyscraper, and in some winters, most spectacular of all — 200 feet in the air on the first level of the Eiffel Tower. The rinks are free to use (around $7 to rent skates, open from December to March from noon into the evening), though for the Eiffel Tower rink, you have to pay the tower admission, of course.
After ice skating, why not go for a swim? Aquaboulevard, Paris' best indoor pool/waterslide complex, is easy to reach and a timely escape from the winter scene. It's pricey and steamy, but a fun opportunity to see soaked Parisians at play.
Once you've worked up your appetite, remember that winter is the season for the hunt. In Paris you'll find game birds and venison on restaurant menus. On street corners you'll hear shouts of "Chaud les marrons!" from vendors selling chestnuts roasting on coals. Chocolatiers (including La Maison du Chocolat's five stores) and pastry shops everywhere do a bang-up business during the winter, serving traditional treats such as Epiphany cakes (flaky marzipan cakes called galette des rois).
One of Paris' great wintertime pleasures is watching the city bustle by while you linger at an outdoor table with a café crème, a vin chaud (hot wine), or best, a hot chocolate (simply called chocolat and très popular in winter). Most cafés fire up the braziers to keep things toasty outside. Or head inside. With the new smoking laws, café and restaurant interiors are wonderfully free of any trace of smoke.
Paris in winter offers so much to do indoors — museums, restaurants, and stores stay open as usual; the concert and arts season is in full bloom; and Paris belongs to the Parisians. So go local, save money, and skip the museum lines that confront peak-season travelers. There are worse ways to spend a wintry day than enjoying world-class art, architecture, and shopping during the day and lingering over a fine dinner at a cozy corner bistro in the evening. As Cole Porter put it: "I love Paris in the winter, when it drizzles."