Cultural Voyeurism in Tangier
By Rick Steves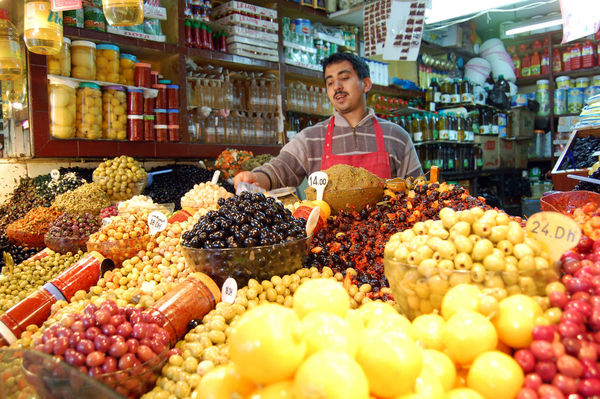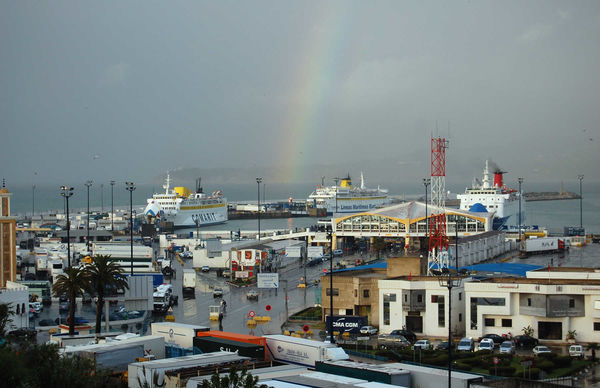 I can't think of any big city in Europe where you wake up literally at "cock crow." In Tangier, Morocco — right across the Strait of Gibraltar from Spain — the roosters, even more than the minaret's call to prayer, make sure the city wakes up early. I spent a recent birthday in Tangier, and started my special day with the roosters.
I arrived in Tangier after a quick ferry ride from Tarifa, on the southern coast of Spain. Though it's just a 35-minute boat ride away, Tangier feels a world apart from Europe. Like almost every city in Morocco, Tangier is split into a new town and an old town (medina). The old town, encircled by a medieval wall, has colorful markets; twisty, hilly streets; and the Kasbah, with its palace and mosque. The Grand Socco, a big, noisy square, is the link between the old and new parts of town. The city is light on museums and attractions, but it doesn't need them; Tangier's sights are living in the streets.
To celebrate my birthday, I spent a couple of hours alone, just floating through the back alleys. Wandering through the market, just off the Grand Socco, I came across a collage of vivid images. A butcher was making a colorful curtain of entrails, creating mellow stripes of all textures. Camera-shy Berber tribeswomen were in town selling goat cheese wrapped in palm leaves.
A man lumbered through the crowd pushing a ramshackle cart laden with a huge side of beef. He made a honking sound, and at first I thought he was just being funny. But it wasn't the comical beep-beep I'd make if I were behind a wheelbarrow. Small-time shipping was his livelihood, and his vocal chords were the only horn he had.
Around the corner, the click-click-click of a mosaic maker drew me into another tiny shop, where a man sat all day chiseling intentionally imperfect mosaic chips to fit a pattern for a commissioned work. As only Allah is perfect, the imperfection is considered beautiful.
In Tangier, many people can't afford private ovens, phones, or running water, so there are communal options: phone desks, baths, and bakeries where locals drop off their ready-to-cook dough. During my wanderings, I followed a colorfully scarved woman into a community bakery. She was carrying her platter of doughy loaves under a towel. The baker, artfully wielding a broom-handled wooden spatula, received her loaves, hardly missing a beat as he pushed and pulled the neighborhood's baked goods — fish, stews, bread, cookies, and pods of sunflower seeds — into and out of his oven.
After meeting up with my TV crew, we caught a taxi up to the Kasbah. Hearing a tap-tap-tap directly behind me, I turned around to see the back window filled with the toothy grin of a little boy. He had leapt onto the cab for the ride, legs and arms spread across its back side with nothing to grip. Realizing that the cab was about to make a sudden stop, his smile disappeared and he slunk back, hopping off the cab safely.
The Kasbah sits atop old Tangier. On Place de la Kasbah is the Dar el-Makhzen, a former sultan's palace that now houses a history museum. The Kasbah is also the scene of a vivid gauntlet of amusements waiting to ambush parading tour groups: snake charmers, flamboyant water vendors, and squawky dance troupes.
The view of the ocean from here is not to be missed. The artist Henri Matisse traveled here in 1912–13, and the culture, patterns, and colors that he encountered showed up routinely in his art.
The vast majority of tourists in Tangier are day-trippers (from resorts in southern Spain). But I like to spend the night, experiencing the communal nature of a riad — a guesthouse typically found in the old town, with rooms surrounding a courtyard atrium. If you're here in the evening, make sure to be out and about in the medina after dark, when in the cool of the evening, the atmospheric lanes, squares, and people conspire to become even more alluring.
Tangier offers non-stop action and cultural voyeurism to the max. There's so much to see here that it makes the Star Wars cantina scene look bland. Recent upgrades around town have brought an affluent and modern side without abandoning its roots. Many visitors are impressed by the warmth of the Moroccan people. I particularly like how they touch their right hand to their heart after shaking hands or saying thank you — a kind gesture meant to emphasize sincerity.
Walking through the labyrinthine medina, dodging grabby salesmen, teasing craftsmen, and half-bald dogs, I think to myself, "How could anyone be in southern Spain — so close — and not hop over to experience this wonderland?"