Intriguing Montenegro
By Rick Steves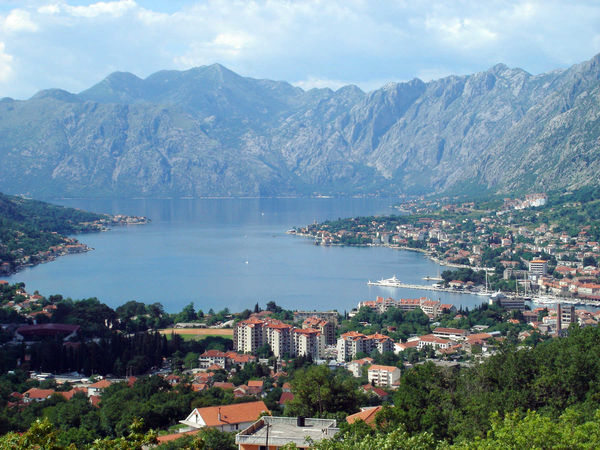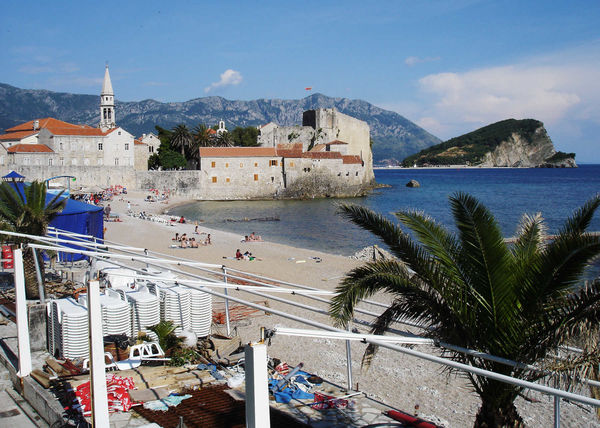 To me, rugged and forested Montenegro — tucked away in the Balkans — used to evoke the fratricidal chaos of a bygone age. But since gaining independence from Serbia in 2006, the nation has been on a steady upward trajectory, with impressive infrastructure improvements, a welcoming tourist trade, well-educated young people, and an enthusiasm for further integration with the rest of Europe.
In some ways, there are two Montenegros: the remote, rustic mountaintop kingdom that feels culturally close to Serbia, and the sun-drenched coastline of strategic importance that has attracted a steady stream of rulers over the millennia.
At one point or another, just about every group you can imagine has planted its flag here — from the usual suspects (Venetians, Austrians, Russian czars) to oddball one-offs (Bulgarian kingdoms, Napoleon's Ljubljana-based Illyrian provinces). In spite of their eclectic lineage, or maybe because of it, Montenegrins have forged a unique cultural identity that defies many of the preconceived notions of the Balkans. Are they like Serbs or Croats? Do they use the Cyrillic or the Roman alphabet? Do they follow the Roman Catholic rite or the Eastern Orthodox one? Yes, all of the above.
Montenegro's coast has become a powerful magnet for a very specific breed of traveler: multimillionaires from Russia and the Middle East, who have chosen to turn this fledgling country — with its gorgeous coastline — into their very own Riviera. The Tivat airport is jammed with charter flights from Moscow, signs along the coast advertise Russian-language radio stations, and an extravagant luxury-yacht marina caters to the rich near Tivat. And so Montenegro finds itself in an awkward position: trying to cultivate an image as a high-roller luxury paradise while struggling to upgrade its lagging infrastructure. Glittering new €500-a-night boutique hotels suffer power and water outages. Lower your expectations, and don't assume that a fancy facade and high prices come with dependable quality.
Probably the most dramatic stretch of Montenegro's Adriatic coastline is the Bay of Kotor and its delightful fortified town of Kotor, which make an easy side trip from popular Dubrovnik (just over the border in Croatia). Stroll Kotor's streets and squares, check out some churches, and clamber up, up, up its steep city walls...or just admire them while sampling some surprisingly fine Montenegrin wines.
With more time, venture beyond Kotor. Just to its south, long swaths of coarse-sand and fine-pebble beaches surround the resort town of Budva. This 15-mile stretch of coast, called the Budva Riviera, is unappealingly built up with a mix of cheap and luxury resort hotels — making it pale in comparison to the jagged saltiness of the Bay of Kotor or the romantic tidiness of Croatia's Dalmatian Coast. But the area isn't without its charms. Aside from the pleasant Old Town of Budva is a near-mythical haunt of the rich and famous: the highly exclusive resort peninsula of Sveti Stefan — an alluring view from afar, but virtually impossible for nonguests to visit. (For me, more time in Kotor is more satisfying than the trek to the Budva Riviera, but beach lovers who have plenty of time and a spirit of adventure will find this area merits a look.)
Although Montenegro is now trying to cultivate a glitzy beach-break cachet, for most of its history it's been known primarily as a rocky hinterland. The true heart of Montenegro beats behind the sheer wall of mountains rising up from that seafront. And romantics, caught up in misty Balkan fantasies, still think of this inland area as the "real" Montenegro.
With a car, you can get a taste for the region on an easy half-day joy ride from Kotor: corkscrew up into the mountains to sample the Balkans' best smoked prosciutto at Njeguši, and visit the original capital of the country at Cetinje before dropping down to the coast near Budva. Along the way you'll be treated to commanding views of Kotor and its bay, and, farther inland, a chance to experience a time-warp land of humble villages — poorer, more insular, and less "Western" feeling than anywhere along the Adriatic. Stop at one of the country farmhouses selling smoked ham, mountain cheese, and honey brandy. If the weather's clear, consider a detour up to the summit mausoleum at Lovćen, where you can look out over nearly the entire country (which is slightly smaller than Connecticut).
On one visit to the middle of the Montenegrin nowhere, I ran into a 91-year-old American visiting with her family. All of us paused to share stories of beautiful times we've enjoyed and lessons we've learned getting to know the people in this region. "Traveling in places like this," said the hardy grandmother, "inspires me to keep going when I should be staying home."