Tasty Europe Pledge Event
In this 30-minute buffet of taste treats, Rick Steves eats his merry way through Europe. One delightful taste at a time, we'll learn how food is a prime ingredient in what defines cultures all across the Continent.
Join Rick as he slurps seasonal raw herring in Holland and then savors a "zero kilometer," farm-to-table country feast with a noble family in Tuscany. We'll drink some local firewater during the salad course in Bulgaria. And then we'll enjoy the elegant simplicity of steak tartare and foie gras in the garden of a French château. From dining al fresco in Rome, to joining the locals on a Madrid pub crawl, to learning the secrets of a wine lover's enoteca in Verona, Rick learns that slowing down to truly appreciate what you eat is an essential part of any great travel experience.
With this special, the welcome's warm, the kitchen's jammin', the table's set…and you are an honored guest. Sure, there are a lot of calories — but they're far from empty, and you'll never forget this progressive feast. Don't miss "Rick Steves' Tasty Europe"!
---
Content: Highlights of Europe's unique treats and drinks from the Rick Steves' Europe television series, interspersed with lively pledge breaks. Length: 30 minutes. Released 2017.
Promotional Tool Kit
Promotional Media
Click on the images to view the full-sized JPGs. Right-click on the download link to save the image. For additional publicity shots of Rick, view our Downloads in the Press Room.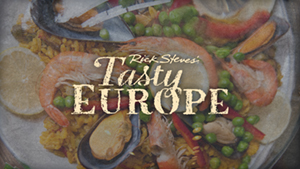 Tasty Europe title screen. Download image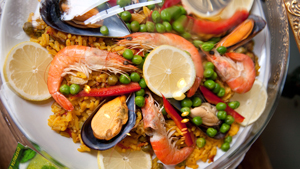 Paella in Spain. Download image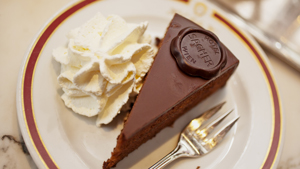 Sacher torte in Vienna. Download image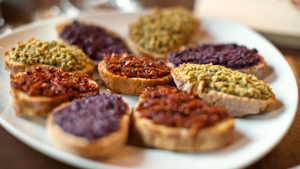 Bruschetta in Catania, Sicily. Download image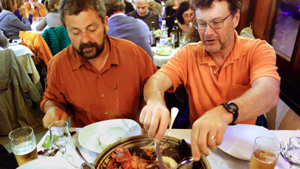 Producer Simon and cameraman Karel enjoying dinner in the Cinque Terre. Download image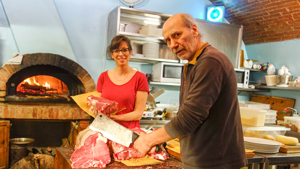 Giulio preparing Chianina beef at Osteria dell'Acquacheta in Montepulciano. Download image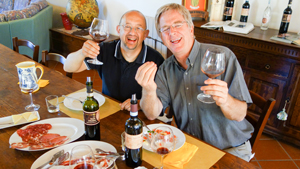 Rick enjoying a meal with guide Roberto Bechi. Download image
The perfect pour. Download image
Premium Levels
Read a full description of the items by clicking to their product pages in our Travel Store.
$60 Level
$180 Level
All Levels
Rick Steves Travel Skills DVD: In this two-disc DVD set filled with information-packed travel lectures, Rick shares how to travel smoothly and affordably through Europe with practical tips on planning a trip, getting around, finding accommodations, staying safe, packing right, and more! Plus, Rick presents the history of European art from medieval through modern times and teaches how to broaden your perspective through travel, plus the bonus extra: Rick Steves Tour Experience.

No market value
Item #: DV-BD-TRV2

"Rick Steves' Best Destinations" travel newsletter: 64 pages of stories, color photos, and graphics of Rick's top itineraries in Europe.

No market value
Item #: ZZ-MAIL-NEWSLTR
Questions: angie@ricksteves.com
To order, please contact:
pledge@ricksteves.com
Tel: 425-771-8303 ext. 240
Fax: 425-771-0833
Stations pay all shipping charges.
Premium Images
Download composite JPEGs (below) of each pledge level, formatted for a 1920 x 1080 screen.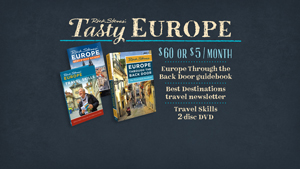 $60 Level: Download screen image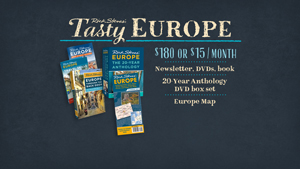 $180 Level: Download screen image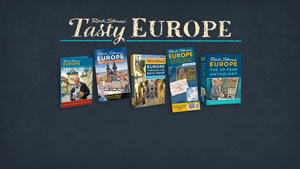 All Items: Download screen image
Download a layered Photoshop file containing each pledge level as an editable group.
Download high-resolution JPEGs of all pledge premiums for use in your own layouts.