Brussels: The Would-Be Capital of Europe
By Rick Steves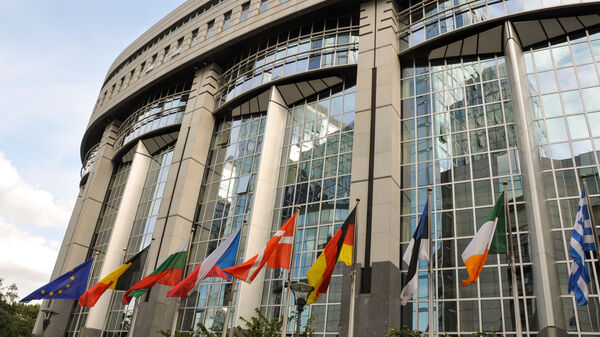 When my grandparents were kids, Europe was still being wracked by 500 years of virtually uninterrupted warfare. Today Europeans are known — sometimes even mocked — for their pacifistic ways. What a transformation!
The change is due in no small part to the clunky, imperfect, but still (to me) awe-inspiring European Union. In 2012, the Nobel Peace Prize was given to 500 million people who have, for the last several decades, made a conscious decision to live together in peace and harmony. In the words of the Nobel Committee, "The EU has helped to transform most of Europe from a continent of war to a continent of peace." Who could possibly be more deserving of a peace prize?
Just as the EU has transformed Europe, it has also transformed Brussels. Once a minor trading hub, today Belgium's capital is multicultural, hosting politicians and businesspeople (and immigrants) from around the globe — and featuring a world of ethnic restaurants. The city hosts 400 embassies (the US has three here, one each for the EU, NATO, and Belgium) and every sizable corporation has a lobby in Brussels.
The EU is literally changing the demographic makeup of the city. As the EU tries to accommodate its 24 official languages (and it does, in some ways), the practical language of governance has become English. The EU has had such an impact on Brussels that some say in a generation, English will become the city's first language.
Despite these changes, Brussels remains a rich, chocolaty mix of food and culture. Tourists usually make a beeline to Brussels' Grand Place — my favorite town square in northern Europe — then blitz the city's art museums, and get their pictures taken in front of the famous Manneken-Pis peeing-boy statue.
But visitors should consider Brussels' EU sights as well. A short bus or Métro ride from Grand Place is the European Parliament, a sprawling complex of glass skyscrapers with a cacophony of black-suited politicians speaking all the different Euro-languages. It's exciting just to be here — a fly on the wall of a place that aspires to chart the future of Europe.
To welcome visitors, the EU spent about $30 million on a high-tech center — the Parlamentarium. Visitors can watch a short film projected on 360-degree screen about the workings of the parliament, go on virtual tour through all member countries, and even walk across a huge map of Europe with over 90 interactive points.
The only way to get inside the European Parliament itself is to join a free, 45-minute audioguide tour. The slow-paced audioguide — with helpful video illustrations — dryly takes you through the history of the EU, as well as its current structure and procedures. You'll learn how early visionary utopians (like Winston Churchill, who in 1946 called for a "United States of Europe") led the way as Europe gradually evolved into the European Union.
The balcony overlooking the building's lobby affords a good view of a giant sculpture, titled Confluence, with moving metal-wire pieces — representing people coming together for a common purpose. The audioguide tells you all about the building itself: In line with EU idealism, it's functional, transparent, and very "green."
The grand finale of a parliament visit is the vast "hemicycle," where the members of the European Parliament sit. Parliamentarians representing more than 150 national political parties, organized into voting blocs based on political ideals (rather than nationality), hash out pan-European issues in this hall. It's one of the largest multilingual operations on the planet.
If you tour the headquarters, consider this: Europe has had its economic woes in recent years. (Who hasn't?) But a bold and ambitious experiment like the European Union is bound to have some growing pains, as member states with starkly different lifestyles, priorities, and fiscal philosophies are now sharing one big pot. The fact is, while some of its member countries are still struggling, most EU citizens are much better off today than they were 10, 20, or 50 years ago.
Naysayers continue to predict the imminent collapse of Europe, with Brexit promising to shake the foundations, at the very least. But what these people don't understand is that European unity is not just a convenient political talking point that's easily abandoned in tough times. It's a way of life that most Europeans deeply believe in. A visit to Brussels and the EU headquarters proves this point: Ultimately most Europeans believe as fiercely in unity, cooperation, and celebrating diversity as Americans believe in life, liberty, and the pursuit of happiness.