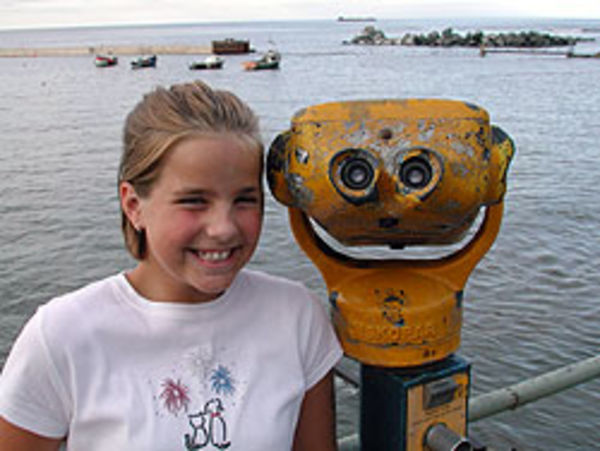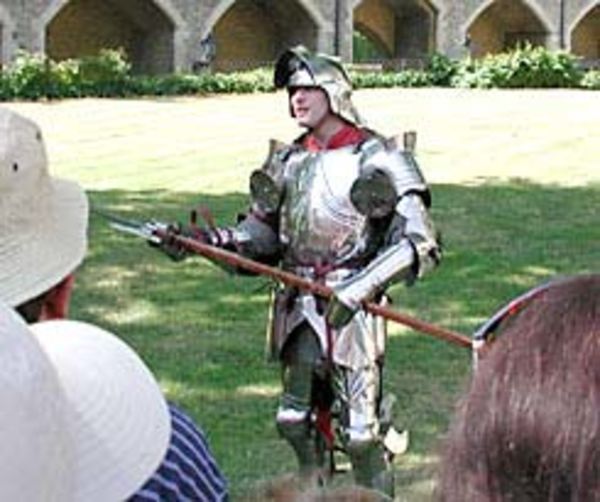 A Steves Family Report
Imagine being a teenager forced to spend a big part of your summer vacation with robo-tourist Rick Steves (alias Dad). Jackie and Andy did that a while ago. What were the highlights? Here are the results of the post-trip interview:
Best City: Blackpool — England's white-knuckle ride capital! The Pepsi Max Big One (one of the world's fastest and highest roller coasters) is still the best. A tip: Avoid the old wooden-framed rides. They're too jerky for parents.
Best Nature Experience: Horseback riding through the Cotswolds with a guide who'll teach you to trot. Wear long pants. One hour is plenty.
Types of Tours: Open-deck bus tours are good for picnic lunches with a moving view. At museums, audioguide tours are nice because you can pick and choose what you want to learn about.
Worst Food: The "black pudding" that so many B&B people want you to try for breakfast...it's a gooey sausage made of curdled blood.
Best New Food: Chocolate-covered digestive biscuits and vinegar on chips (a.k.a. French fries).
Most Boring Tour: The Beatles tour in Liverpool: Most kids couldn't care less about where Paul McCartney went to grade school or a place called Strawberry Fields.
Funniest Activity: The Bizarre Bath walking tour is two hours of jokes and not a bit of history. It's irreverent and dirty — but in a way that parents think is OK for kids.
Best Activities: Leisure (LEZH-ur) centres in almost every town have good swimming pools.
Best Theater: Shakespeare's Globe in London. First tour the theater to learn about how and why it was built like the original from 1600. Then buy cheap "groundling" tickets to see the actual play right up front, with your elbows on the stage. The actors involve the audience...especially the groundlings.
Most Interesting Demonstrations: The precision slate-splitting demonstration at the slate mines in North Wales. The medieval knight at the Tower of London who explained his armor and then demonstrated medieval sword fighting tactics — nearly killing his squire.
A key to happy travel is to use the car for the countryside and turn it in for the cities. From Heathrow, you can ride the bus directly to Bath (a genteel place to overcome jet lag). Pick up the car there for small town and rural wandering and drop it in Edinburgh. After seeing Edinburgh, we hopped a cheap flight (booked a few days in advance) back to London for a big-city finale to our family adventure.