Preserving the Past at Europe's Folk Museums
By Rick Steves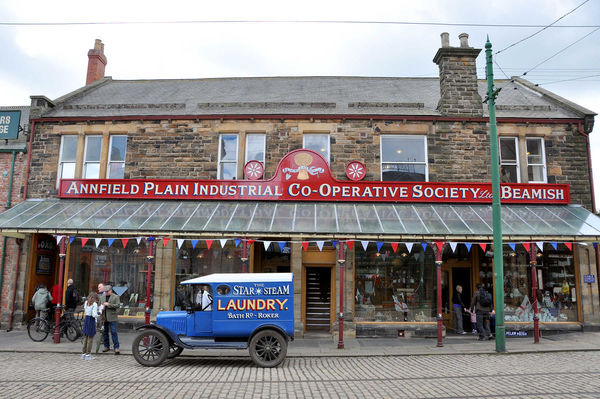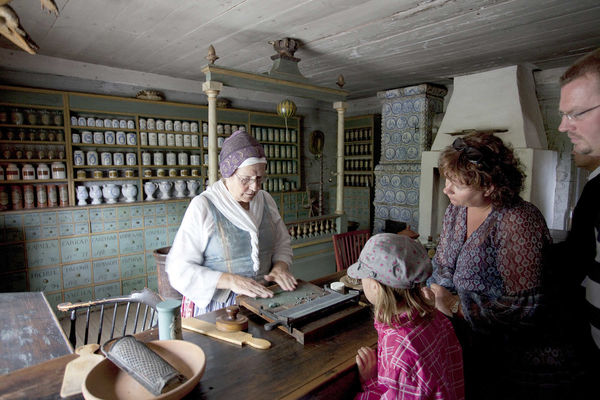 Many people travel across the Atlantic in search of "Old World" Europe and to witness traditional culture in action. But with most of Europe firmly entrenched in the modern world, travelers are getting fewer opportunities to glimpse the old way of life.
These days, the easiest (and sometimes only) way to experience traditional culture is by exploring Europe's great open-air folk museums. Usually located in spacious parks near big cities, these museums let you wander around traditional buildings — log cabins, thatched cottages, mills, schoolhouses, shops, and more. The buildings are furnished with original pieces and feature locals dressed in costumes weaving tales about life back in the day.
Founded in 1891, Stockholm's Skansen is Europe's original open-air folk museum — the first in what became a Europe-wide movement to preserve traditional architecture. Inside Skansen's buildings, locals talk about Swedish life. One wealthy farmer shows off his fine dishes and explains how he made his money by growing flax, which was then used to produce linen for undergarments (making heavy woolens more comfortable to wear).
One of the things I like most about these museums is watching craftspeople at work. Many traditional arts and crafts are dying, and artisans do what they can to keep the cuckoo clock from going the way of the dodo bird. For example, at Skansen, you'll see demonstrations by potters, glass-blowers, and shoemakers. While I generally avoid buying mementos in Europe, some of my favorite souvenirs are those I watched being dyed, woven, or carved by folk-museum artists.
Open-air folk museums were popularized in Scandinavia — and that's still where you'll find the best ones. In Oslo, the Norwegian Folk Museum is located in a sprawling park a boat ride across the harbor from City Hall. A highlight is the stave church, built in 1212 by skilled Viking woodworkers and painstakingly reconstructed on the top of a hill at the park's edge.
In summer, these museums buzz with colorful folk dances and live music performances. At the Norwegian Folk Museum, a crowd gathers each hour at a farm hamlet from the northern region of Telemark to enjoy folk music and dance. With the strict social constraints of centuries past, folk dances were an acceptable way for boys and girls to flirt and strut their stuff. Upon arrival at any folk museum, pick up a list of that day's special exhibits, events, and activities at the information center.
While Stockholm and Oslo's open-air museums focus on rural folk life, Copenhagen's Den Gamle By shows Danish urban life through the centuries. A re-creation of a main square from the 1500s and 1600s features the mayor's house and the residence of a Copenhagen noble. Life in the 20th century is represented by a 1927 hardware store and brewery (often selling samples), along with a 1970s street scene, complete with hi-fi record shop.
The Netherlands' best folk museum, the Netherlands Open-Air Folk Museum, is located in the town of Arnhem, an hour by train from Amsterdam. A yellow drawbridge dating from 1358 leads to a scenic pond surrounded by windmills and cabins. Inside the laundry house, an industrial-strength agitator furiously pounds stubborn stains to smithereens (there was no "delicate cycle" back then).
Like most folk museums, Arnhem is especially appealing for families. Kids love playing with the small rope-pulled ferryboat or trying to ride the "high-wheeled velocipede" without falling off. The high-tech HollandRama multimedia experience is Arnhem's effort to keep up with the Disneys. A giant capsule slowly rotates to gradually reveal various Dutch scenes, such as windmills, a snowy countryside, and house and store interiors.
Britain also has its share of folk museums. Blists Hill Victorian Town, in Ironbridge Gorge, immerses visitors in 1890s England and the Industrial Revolution. Just like in Victorian days, the village has a working pub, a greengrocer's shop, a captivating squatter's cottage, and a snorty, slippery pigsty. Kids like watching the candlemaker at work, while a visit to the dentist's chair will make you appreciate modern dental care.
In northeast England, the Beamish Museum simulates the years 1825 and 1913. Most interesting is the coal-mining settlement. Visitors don a hard hat to explore an actual mine and can view the steam-powered winding engine used to operate the mine elevator. The "winderman" demonstrates how he skillfully eases both coal and miners up and down the tight shaft. Because he wasn't allowed to leave his post, his chair seat flips up to reveal a built-in WC.
It's fascinating details like these that would be lost in the past if not for these museums, whose goal it is to teach traditional lifestyles and preserve a country's heritage. Sure, folk museums can feel about as realistic as Santa's Village. But how else will you see the elves?