Holland: It's All So...Dutch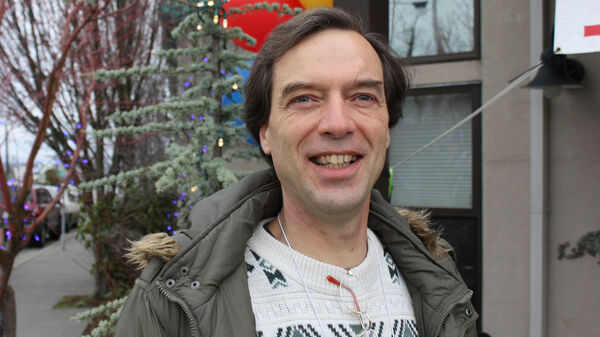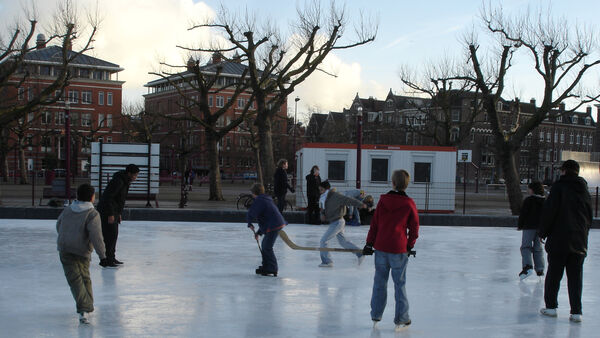 By Rick Steves
I ask my friend Hans — former B&B owner, now a tour guide — "What do you like best about Holland?"
Hans tells me he savors crisp February days skating the canals from town to town through Holland's farm country. "Imagine it: a cold wind at your back...the warm sun on your face. If the ice is smooth you have a smooth rhythm. I hold my hands behind my back and it is only me and our big, big sky. For me, this is better than skiing in the Alps. The world is still. It's quiet. The fields stretch and stretch. A church steeple marks the next town. Crossing under a bridge, you're in the town center. The pub seems to say 'come and warm up.' Rubber mats lead from the canal to its door. Inside there's a big fire and steamy windows. Lawyers, doctors, the farmers and students...everybody is together and warm. Cross-country skating, we are all equal — all just simple Dutch boys."
A trip of 60 kilometers (36 miles) is a good afternoon. With bad luck, you could get way out and find your dream turn to a nightmare — snowfall means you walk home. Rainfall means you slosh home through the puddles and skirt holes marked with sticks and ducks. Unfortunately, a good freeze has been rare in recent years. As Hans points out another windmill, I tell him, "Every time I take a tour group through Holland's countryside, someone in the back of the bus marvels, 'Everything's so Dutch.'"
Hans stops at a circular drive lined with covered bus stop-type benches painted pink. From there a lane leads to what looks like a 20-stall drive-through car wash. A sign says, Tippelzone. Geopend van 21:00 tot 3:00. Hans looks at me like a professor about to make his point.
"Okay," I say, "what is Tippel?"
"Tippel is how a mouse walks...very soft," he explains. "This is a drive-in red light district. Prostitutes. You say 'everything's so Dutch.' This is Dutch too."
Imagining a busy Saturday night with ladies stationed at each pink bench, a bumper-to-bumper parade of shoppers, and cars privately rocking in the drive-through stalls, my treasured cozy images are under attack. I cling to memories of a time when morning rush hour featured intersections clogged with bikers — wooden shoes lashed to handlebars — heading for the fields. While wooden shoes still keep some feet dry in the boggy fields, these days a tourist will more likely see them used as a flower pot nailed to a souvenir shop's window sill. That Dutch boy of my travel dreams is off smoking somewhere with the Swiss Miss...or waiting for a 21:00 Tippel.
In Hans' living room, we grab well-worn chairs. The room is crowded with books, funky near-antiques, and an upright piano littered with tattered music. Having housed many American travelers in the years they owned a B&B, Hans gained an insight into the cultural differences between Americans and Europeans.
On his coffee table is a handbook the Dutch government produces to teach prostitutes about safe sex. Thumbing through it, I mention to Hans that it's both artistic and explicit. "Victoria without the Secret," he says. I ask, "Isn't this shocking to a lot of people?" He replies, "Only to the English and the Americans. Remember, this is Holland. Last night we had a local TV documentary on body piercing in full graphic detail. Last week there was a special on the Kama Sutra. To us, these were simply two more documentaries...no big deal. Perhaps these would have been big hits on American TV." As I'm finding the handbook pretty interesting, I'm thinking Hans might be right.