Nice: Capital City of the French Riviera
By Rick Steves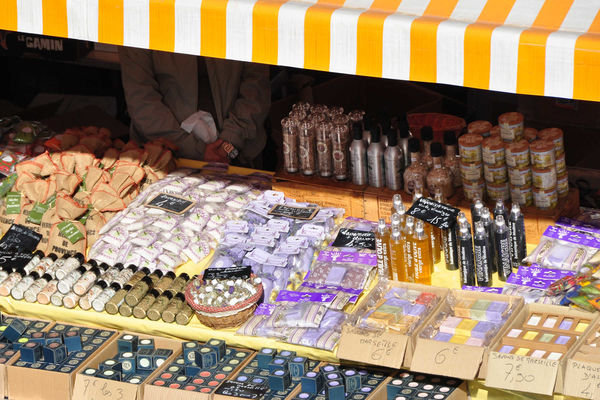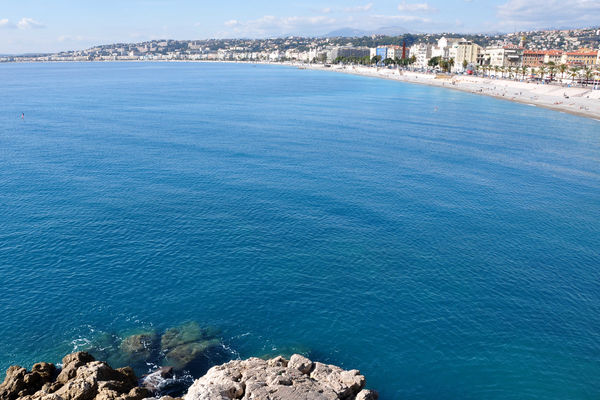 A hundred years ago, bigwigs from London to Moscow began flocking south to the French Riviera and the sun-drenched city of Nice. They came to socialize, gamble, and escape the dreary weather at home, and ended up creating Europe's first tourist boom. Today, this classy resort town is a popular fun-in-the-sun destination that caters to everyone.
Those early English visitors wanted a place to stroll and admire Nice's perfect crescent bay without getting their shoes dirty. So they built the seaside Promenade des Anglais ("Walkway of the English") and studded it with palm trees. Today, this iconic pathway is a fun people scene, where the chicest of the chic and the cheapest of the cheap scramble for a spot in the sun.
The beach has something for everyone: volleyball, table tennis, paddleboats, windsurfing. Tan lines, though, can be hard to find, as Europeans are relaxed about topless sunbathing. While some stretches of the beach are public, much of it is private. Anchor yourself in a beach chair to watch Europeans at play. It's about $35 to rent a spot for the day, complete with towel, mattress, lounge chair, and umbrella.
But Nice is much more than the beach and the sea. With its fine palette of museums (most of which are free), good food, and ramble-worthy old town, Nice is the enjoyable big-city highlight of any Riviera visit. The city is in the midst of reinventing its public spaces, creating green parkways and demolishing old eyesores. A modern, smooth-as-silk tramway running through the center of town makes it cheap and easy to get around.
The old center itself is traffic-free. With its soft orange buildings and steep narrow streets, this part of town feels more Italian than French. It's not surprising, because until 1860 Nice was ruled by an Italian king. The fresh pasta shops (which you'll find nowhere else in France) and many gelaterias remind you how close Italy is. This mixed pedigree has left Nice with a likeable blend of French superiority and Italian informality.
The plaza called Cours Saleya, a commotion of color, sights, smells, and people, has been old Nice's main market since the Middle Ages. Boisterous flower and produce stalls trumpet the season with strawberries, white asparagus, zucchini flowers, and more. Whatever's fresh gets top billing. Locally produced soaps, sachets, and spices are attractively packaged and make good souvenirs. On Mondays, antique vendors take over the space.
Any day of the week, this is a good place to sample socca — a thin chickpea crêpe seasoned with pepper and olive oil. I make a point of heading to a busy stand where the socca arrives by motorbike — hot out of the oven. This peasant staple predating tourism is still dear to local hearts. It's sold and gobbled up as quickly as it can be sliced.
In this ideal Mediterranean climate, fragrant roses, lavender, and jasmine seem to grow effortlessly, and it's no wonder that perfume is a local industry. The Molinard family, for one, has been making perfume from Riviera flowers for a century. (You can experiment with mixing your own fragrances at their storefront museum near Nice's promenade.) Perfume makers like to say that scents are first distilled like cognac and then aged like wine. They aren't exaggerating: 660 pounds of lavender go into just one quart of pure essence.
Besides tourists, Nice's sublime light and weather has attracted artists. In the early 20th century, Henri Matisse and Marc Chagall were among the masters who came here, and the city has a museum devoted to each. The Chagall Museum is a delight, even for those who are suspicious of modern art. Chagall painted a cycle of canvases just for this museum, each a lighter-than-air collage of images inspired by his Russian-folk-village youth, his Jewish heritage, and biblical themes.
The small Matisse Museum, housed in an elegant orange mansion, is a fine introduction to the man who wrote: "When I understood that every morning I would see again this light [in Nice], I could not believe how happy I was." As you tour the museum, look for his cheery motifs — fruit, flowers, sunny rooms, and curvaceous women. Matisse, the master of leaving things out, could suggest a woman's body with just a single curvy line.
Some of those curves could have been inspired by the smooth arc of Nice's landmark bay. See for yourself by hiking up Castle Hill, the rocky promontory that moors one end of the beach. For a grand finale to any day, go at sunset with a picnic and a bottle of local wine, and soak up the sensational 360-degree views of the grand promenade and the spectacular Alps-to-Mediterranean scenery.