Scenery Out the Window: Three of Europe's Most Spectacular Journeys
By Rick Steves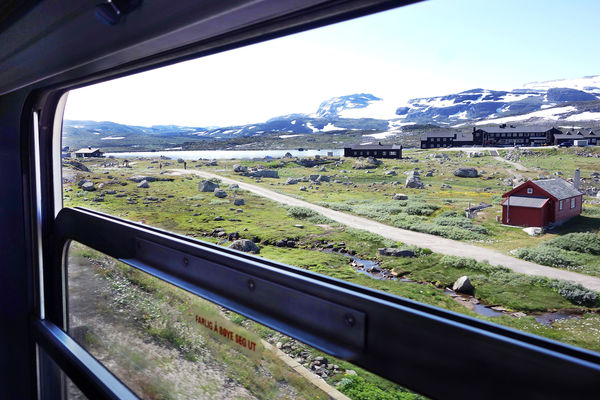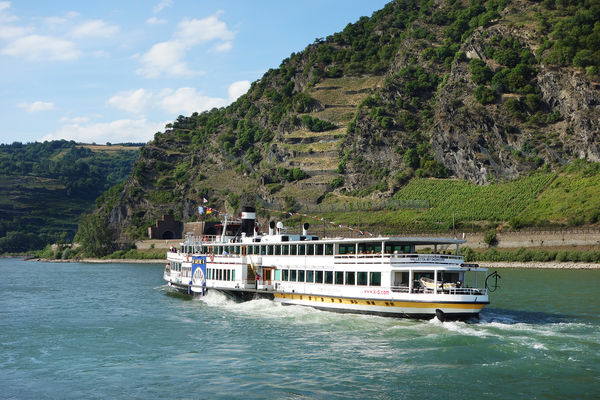 Sometimes in travel, the journey is the reward. And that is particularly true in Europe, where travelers can enjoy special trains, buses, and boats that link destinations near and far, high and low, urban and rural, often through spectacular scenery.
One of my favorite journeys is called "Norway in a Nutshell," a series of coordinated bus, train, and ferry rides that connects the cities of Oslo and Bergen — all while weaving its way through Norway's fjord country to show off the full tapestry of its scenic grandeur.
The journey starts with a five-hour train ride from Oslo to a high-mountain station called Myrdal. This is simply the most spectacular train ride in northern Europe. The scenery crescendos as you climb over the crest of Norway's mountainous midlands. After a mild three hours of deep woods and lakes, you're treated at last to the glaciers and barren tundra of the Norwegian highland. At Myrdal, a super-scenic tourist train takes you down to the fjordside hamlet of Flåm, winding past waterfalls and through 20 tunnels in 55 thrilling minutes.
Flåm is the departure point for the two-hour ferry ride on two breathtaking fjords to the village of Gudvangen. As you cruise through the world's narrowest fjord, you'll feel the mist falling from black cliffs high above, and — especially on a sunny day — the hillsides appear to be within arm's reach. From Gudvangen, a bus zips you scenically through the mountains to the town of Voss, where you'll board a train to your destination, Bergen — a less impressive but still plenty picturesque finale to the Nutshell tour.
If any country rivals Norway when it comes to the marriage of amazing scenery and efficient transportation, it's Switzerland. While most train rides in Switzerland are photogenic, four are aggressively marketed as the most spectacular. Of those rail journeys, my pick is the Golden Pass.
This route cuts a swath diagonally across the pristine center of the country, connecting Luzern with Lake Geneva. The five-hour journey has three segments, with two transfers. Some of the trains offer panoramic cars with huge windows that curve back into the roof of the train car, allowing for views of high mountains from a wider angle.
My favorite part is the two-hour trip between Zweisimmen and Montreux (the final stretch, if you're coming from Luzern). Those who reserve a VIP seat in the first car enjoy an unobstructed view of pristine alpine scenery coming right at you.
Leaving Zweisimmen, the train rolls through varied landscapes, starting in the German-speaking region before entering French Switzerland. With the change in language comes a change in culture and architecture. French-style stone houses start to replace half-timbered, woodsy, German-style chalets.
At one point, the train surges through Jaman Tunnel, engulfing you in nearly two miles of darkness. When you emerge, you're in another world, leaving the feudal Middle Ages and entering the 19th-century belle époque. The train passes through a series of sharp bends as it descends from the mountains down to Lake Geneva. Palm trees, vineyards, gardens, and many resort spas indicate that you've arrived in the warmer climate of the "Swiss Riviera."
Another scenic journey that never gets old is along Germany's Rhine River. It's storybook Germany, a fairy-tale world of legends and robber-baron castles. After 30 years of cruising the Rhine gorge on nostalgic old riverboats, I still get a thrill.
The Rhine flows about 750 miles north from Switzerland to Holland, but the 36-mile stretch between Mainz and Koblenz hoards all the touristic charm. The whole section can be done by boat (about 5 hours downstream, 8 hours up). With limited time, focus on the most scenic hour — from St. Goar to Bacharach. Sit on the top deck and enjoy the parade of castles, towns, boats, and vineyards.
While you'll glimpse many castles along the Rhine, several are particularly notable. Marksburg Castle, the best-looking of the bunch, stands bold and white, and is restored to look like most Rhine castles once did, with their slate stonework covered with stucco to look as if they were made from a richer stone. Perched above the pleasant town of St. Goar, the mighty ruins of Rheinfels Castle, which ruled the river for more than 500 years, still exude a hint of menace. Near Bingen, Rheinstein Castle has a medieval-as-can-be, 13th-century exterior with a 19th-century duke's hunting palace inside.
The shipshape Pfalz Castle (built in the middle of the river in the 1300s) worked effectively to tax medieval river traffic, raising its chains when boats came, and lowering them only when merchants had paid their duty. Those who didn't pay spent time touring its prison, on a raft at the bottom of its well. Along the Rhine, it seems each castle comes with a story.