When in Europe, Succumb to Soccer Fever
By Rick Steves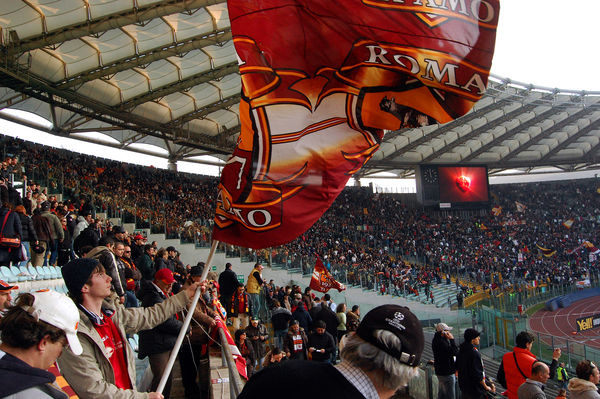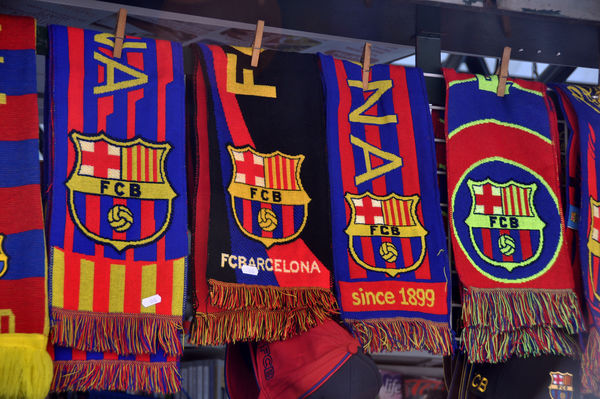 I'd always wanted to go to a soccer ("football" to Europeans) game in Europe, and a few years ago I finally did it…courtesy of a local hotelier I knew in Rome. The game pitted the home team Roma against Fiorentina (Florence's team).
Converging on the stadium, Stefano parked on a curb (tipping a couple of thugs to watch — or maybe just not vandalize — his car). I found the plaza around Rome's soccer stadium — Stadio Olimpico — evocative of prewar Italy; it's surrounded by Mussolini-era statues (each a stern and glorious fascist hero), and mosaics in the pavement still heralding his self-given title "il Duce" ("the Leader").
The stadium itself has been totally modernized, and it's no wonder. Soccer is Italy's undisputed number-one sport — as it is in most of Europe. Star players are paid millions and treated like movie stars. Little kids everywhere grow up pretending to score the winning goal just like them. On big game nights, bars and beer gardens are packed with fans crowded around TV sets. After a loss, they drown their sorrows. After a victory, they celebrate by driving through the city streets honking horns and waving team flags.
Because of all this passion, things can get out of control. There were serious incidents of hooliganism and rioting in the 1980s and 1990s — not just in Italy but across the continent. But by the time I went, officials had cracked down on football fan violence, and real progress was being made at reining in the rowdiness.
As it turned out, it was a tame game I saw in Rome. But the spirit in the stadium was almost comically mean-spirited. At American college football games, when a player is down on the field, silence falls over the stands as players get down on one knee and pray. In Italy, when someone's injured, the opposing team's fans chant, "Devi morire!" — "You must die! You must die!"
The area beyond the goal is always filled with the cheap seats designed for the most avid fans — they stand and sing the entire time, waving huge flags and tossing firecrackers that sound like a cannon firing. At the game I attended, the loudspeaker reviewed the various financial, criminal, and team penalties that come with violent actions and racist and outlawed slogans.
Stewards surrounded the small contingent of Florence fans like a riot squad. After the game, they stayed in their seats while the Rome fans departed. Then the Florentines were escorted safely to their awaiting buses to return home (in this case, sad after a 1-0 loss).
If you're traveling in Italy — or anywhere in Europe — break out of the tourist mode and feel like a local at a soccer match. Everyone, regardless of age or social class, is an expert, quick with an opinion on a coach's lousy decision or a referee's unprofessional conduct. Fans love to insult officials: An Italian favorite is "arbitro cornuto" — "the referee is a cuckold"; each country has its own unique put-downs.
If you go to a game in Europe, you'll pay a premium to watch teams in the top professional leagues, such as England's Premier League or Italy's Serie A. But if you settle for lesser teams in lower divisions (kind of like minor-league baseball), you can usually get a seat.
If you don't have time for a soccer match, consider visiting a soccer stadium. In England, many teams offer affordable, well-run stadium tours — check your favorite team's official website for details. If you're going to Barcelona, consider a pilgrimage to Camp Nou, the home turf of FC Barcelona (a.k.a. "Barça"), one the best teams in professional soccer. A tour takes you into the press room, by the box seats, through the trophy room, and past the warm-up bench, ending in a ground-level view of the field. You'll also get to tour a museum tracing the highlights of Barça history, such as the six championship cups the team won in a single season — a feat, they say, that will never be repeated.
Soccer fever heats up in Europe for major tournaments like the quadrennial European Championships (a.k.a. the Euro Cup) and World Cup. Look for huge TV screens at major parks and plazas as locals gather the cheer on the home team.
Whether you're in Europe during a championship or during the regular the season, plop yourself down in a pub, café, beer garden, or sports bar and ask a fan to explain his or her national obsession. Many Europeans place their national, regional, and personal pride on the backs of their athletes. It's a cliché that remains true: In a Europe at peace, the soccer field is the battleground.