Finding 'Back Doors' in Today's Europe
By Rick Steves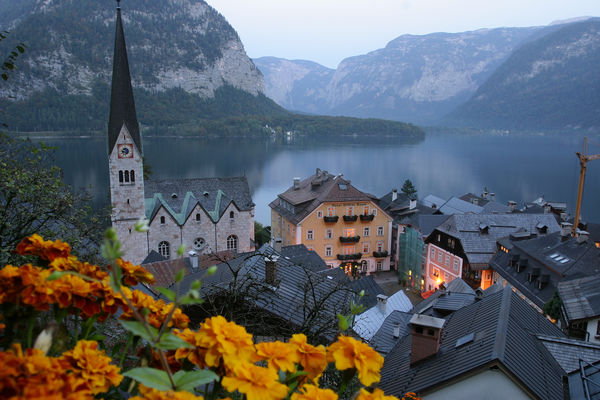 A fundamental part of enjoying travel in Europe is finding places that I call "back doors." When I first started traveling, back doors to me were Europe's undiscovered corners and untrampled towns that had, for various reasons, missed the modern parade (like Dingle, on Ireland's western edge, or Portugal's Salema, tucked away on the southern coast). But now, with more sophisticated travelers — and more travelers overall, now that so many more people around the world can afford to travel — worthwhile places rarely go undiscovered. And certain destinations that I've long raved about now suffer from congestion.
So how, in today's Europe, do I still find back doors? These days, my approach is less about discovering the undiscovered and more about using thoughtful travel to get beyond tourist traps, sidestep crowds, broaden perspectives, and experience a part of Europe that most travelers miss. Here are some ways you can still do that.
Create a balanced itinerary. Many travelers go to crowded, touristy places — then complain about the crowds. Take Salzburg. I love this city, but it's overrun with tourists. Rather than complain about all the people, I celebrate them while enjoying its elegant beauty, Mozart sights, and Sound of Music scenery…then get on a train and go two hours south to Hallstatt. This beautiful little village — bullied onto a ledge between a towering mountain and a gorgeous lake — doesn't have Salzburg's sightseeing, but it offers a break from the bustle, even with its recent surge of popularity (and since most of its visitors don't spend the night, it's all yours in the evening and early morning).
Stay overnight. Many popular destinations have a tourist rush hour (generally, between the hours of 10 a.m. and 4 p.m.), when everybody floods in from nearby cities, cruise ships, and tour buses. These day-trippers inundate the town, see the marquee attractions, do some shopping, then retreat to their home bases.
To enjoy these places without the crowds, spend the night. Even moreso than Hallstatt, the historic Spanish city of Toledo, on a high rocky perch just south of Madrid, is mobbed with day-trippers. But after they leave, locals push away the postcard racks and come out for their paseo — and the real Toledo emerges. Touristy towns really come into their own late at night and early in the morning. If you play it right, it's just you, floodlit cobblestones, and romantic ramparts.
Find lesser-visited alternatives. Many travel dreams are created by the tourism industry, which tend to pump up the clichés of each country. For Germany, it's castles, beer, and the Rhine River. This area, while pretty, also has lots of traffic, train noise, commercialism, and bus tourism. But nearby, you can have a similar and quieter experience along the Mosel River. The misty Mosel is what some visitors hope the Rhine will be — peaceful, sleepy, romantic villages slipped between steep vineyards and the river. My favorite town here is Beilstein, where you can sit at your guest house sipping wine produced right in the valley, gazing at views of the river and distant vineyards.
Visit secondary sights. Many travelers focus only on the top sights, missing many worthwhile, less-known attractions. While every tourist in Paris descends on the Louvre and Orsay, places like the Rodin Museum, with a spectacular sculpture garden, or the Cluny Museum, with its mysterious "Lady and the Unicorn" tapestries, are positively peaceful.
It's also fun to seek out museums suited to your private little fancies. I love human bones, so in Rome, while everyone's at St. Peter's, I visit the Capuchin Crypt, with thousands of 18th-century bones stacked artistically. Similarly, if you're into the Beatles, Barbies, thimbles, shoes, or chocolate, there's a museum in Europe for you.
See today's Europe. I love Europe's modern side, and that's an angle many travelers miss. In big cities, it's worth leaving the old town to visit the bustling revamped business districts, such as London's Canary Wharf or Paris's La Defense.
Lately, I've been enjoying the less glamorous second cities — the Chicagos of Europe — such as Antwerp (Belgium), Marseille (France), Liverpool (England), and Hamburg (Germany). A lot of money and effort are being put into revitalizing these once-depressed, former Industrial Age powers, giving them a certain energy that you don't find in other cities. If you have three days in Edinburgh, spend one of them in Scotland's second city: Glasgow (just 45 minutes away).
Join the locals. To me, the best back doors are ones where you hang out with Europeans in their element. Visit the weekly market and buy fruit from the farmer. Attend an evensong service in England. Go to a sporting event — soccer in Spain or hurling in Ireland (just think about all the cultural insights visiting Europeans would gain if they attended an American college football game and tailgate party). Join the old retired French guys in a game of petanque. Or visit a Budapest thermal bath, slip into a too-tight bathing suit, and challenge some big guy to a chess match.
Europe may be crowded, but it provides endless joy if you know where to find those offbeat, back-door nooks.