Exploring Europe's Natural Wonders
By Rick Steves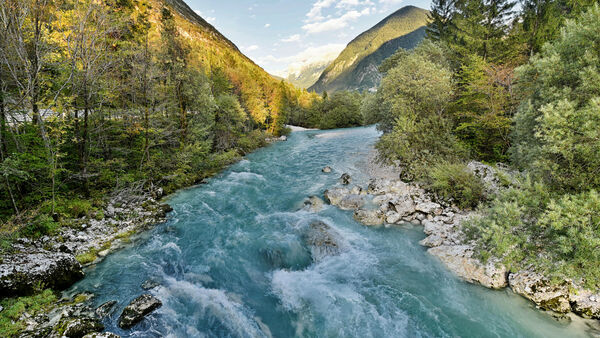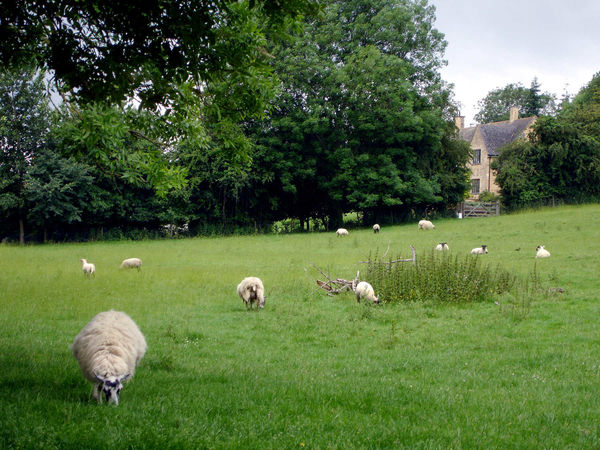 One summer, while traveling in England, I went on a hike through the Cotswolds countryside. The two-hour trek took me from the charming hill town of Stow-on-the-Wold, through the villages of Lower and Upper Slaughter to Bourton-on-the-Water, the "Venice of the Cotswolds." Along the way, I caught backyard glimpses of farms in action, ducks rudely swimming butt-up in mill ponds, rabbits popping up in fields videogame-style, ancient wind-sculpted trees, wet and slippery kissing gates, and slender slate church spires marking distant villages where I knew a hot cup of tea was waiting. When I think back on my trip, that hike was a highlight.
Europe is a treasure chest of great art and history. But it's also a continent filled with natural beauty, often overlooked by tourists too busy sprinting through sights or searching for the perfect souvenir. But a day in the great outdoors can be just as culturally fulfilling as another church or museum — and much more invigorating.
Europe's greatest natural gift is the Alps. Even those who know a Rocky Mountain high find something special about the Alps. Here, nature and civilization mix comfortably, as if man and mountain shared the same crib.
The Swiss village of Taveyanne, southeast of Lake Geneva, is a jumble of log cabins and snoozing cows stranded all alone at 5,000 feet. The only business in town is the Refuge de Taveyanne, where the Siebenthal family serves traditional meals in a bucolic setting with no electricity — just a huge charred fireplace, prehistoric cash register, and well-hung ornamental cowbells.
In Austria, the Hinterhornalm offers the ultimate country-alpine experience. After winding up to the summit by car, you're greeted by the rustic Hinterhornalm Berg restaurant and, on sunny days, a butterfly nest of hang-gliders ready to take flight. From here, it's a 20-minute walk to Walderalm, a cluster of three dairy farms with 70 cows that share their meadow with the clouds. The ladies of the farms serve soup, sandwiches, and drinks — including very fresh milk in the afternoon — on rough plank tables overlooking the valley and, in the distance, tourist-filled Innsbruck.
Tiny Slovenia offers fine alpine scenery with a Slavic twist. Spend a day driving over the breathtaking Vršič Pass. The road crests at 5,000 feet, where a mountain hut offers stunning views. After twisting back down the other side of the mountains, drivers end up in the valley of the Soča River, with water that's somehow both crystal clear and spectacularly turquoise. This mecca for kayakers and other whitewater adventurers is known as "Adrenaline Valley."
Nestled inside the Dolomites — Italy's own stretch of Alps — is Europe's largest high alpine meadow, the Alpe di Siusi (a.k.a. Seiser Alm, in German). Dotted by farm huts and wild flowers, and surrounded by dramatic peaks, the 8-by-20-mile meadow seems to float at 6,500 feet. Crisscrossed by trails, it's ideal for flower lovers, walkers, and equestrians. It's also family friendly, with chalet restaurants, playgrounds, and plenty of animals to pet at a little park. Being here on a sunny summer day feels like a day at the beach.
There's more to Europe's natural side than mountains. Le Grand Canyon du Verdon is France's answer to the Grand Canyon. The scenery is dramatic, with overpowering slabs of white and salmon-colored limestone plunging impossible distances to the snaking Verdon River far below. The canyon is best seen by driving along its left bank, though adventurous travelers can hike down into the canyon.
Perhaps my favorite place to commune with nature is in Italy's Cinque Terre. The five towns that make up the Cinque Terre are strung together by a series of trails that form a national park. Hiking these trails — a seven-mile, five-hour journey — is one of the most exhilarating experiences you can have in Europe. Take it slow...smell the cactus flowers and herbs, listen to birds, and enjoy spectacular vistas on all sides.
My spirits lifted as I hiked among the vineyards and olive groves, views of Vernazza's castle in the distance and thinking of my post-hike reward — a dinner of seafood and white wine followed by a quiet sit on the harborfront.
People often say they need a vacation to recover from their European vacation. But if you take a few days to slow down and explore Europe's natural wonders, you may come home relaxed and revitalized.