When to Go to Provence and the French Riviera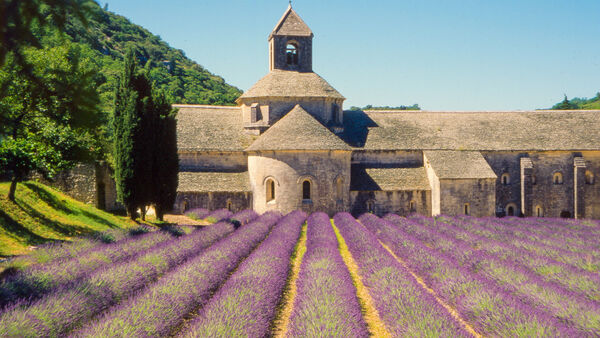 By Rick Steves and Steves Smith
With more than 300 days of sunshine per year, Provence and the Riviera enjoy France's sunniest weather. Spring and fall are best, with generally comfortable weather — though crowds can be a problem, particularly during holiday weekends and major events (May is worst). April can be damp, and any month can be windy. Don't be fooled by sunny forecasts in shoulder season (April and October) — if the wind is blowing, it can be chilly.
Summer means festivals, lavender (late June through July), sunflowers, steamy weather, long hours at sights, and longer lines of cars along the Riviera. Europeans vacation in July and August, jamming the Riviera, the Gorges du Verdon, and Ardèche (worst from mid-July through mid-August), but leaving the rest of this region relatively calm. Though many French businesses close in August, the traveler hardly notices.
September brings the grape harvest, when small wineries are off-limits to taste-seeking travelers. Late fall delivers beautiful foliage and a return to tranquility.
Winter travel is OK in Nice, Aix-en-Provence, and Avignon, but you'll find smaller cities and villages buttoned up tight. Sights and tourist information offices keep shorter hours, and some tourist activities (such as English-language castle tours) vanish altogether.
Thanks to Provence's temperate climate, fields of flowers greet the traveler much of the year:
May: Wild red poppies (coquelicots) sprout.
June: Lavender begins to bloom in the lower hills of Provence, generally during the last week of the month.
July: Lavender is in full swing in Provence, and sunflowers are awakening. If you can find adjacent fields with lavender and sunflowers, celebrate! Cities, towns, and villages everywhere overflow with carefully tended flowers.
August–September: Sunflowers flourish.
October: In the latter half of the month, the countryside glistens with fall colors (most trees are deciduous). Vineyards go for the gold.
---
Steve Smith is the co-author of the Rick Steves Provence & the French Riviera guidebook.