Malbork Castle
Poland
Visitors who imagine Poland as a backward, impoverished land of rusting factories, smoggy cities, and gloomy natives are left speechless when they step into Kraków's vibrant main square, Gdańsk's colorful Royal Way, or Warsaw's lively Old Town. While parts of the country do still feel like a time warp, today's Poland also has a vibrant urbanity, enticing food and design culture, dynamic history, and kindhearted natives.
Places
At a Glance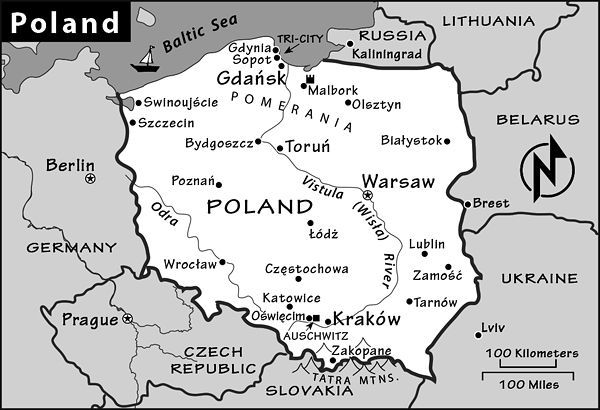 ▲▲▲ Kraków Poland's cultural, intellectual, and historical capital, with a huge but cozy main square, easy-to-enjoy Old Town, thought-provoking Jewish quarter, and important castle.
▲▲▲ Auschwitz-Birkenau The largest and most notorious Nazi concentration camp, now a compelling museum and memorial.
▲▲ Warsaw Poland's modern capital, with an appealing urban tempo, a reconstructed Old Town, and good museums.
▲▲ Gdańsk Historic Hanseatic trading city, with a cancan of marvelous facades and the shipyard where the Solidarity trade union challenged the communists in 1980.
▲ Pomerania The Teutonic Knights' gigantic, Gothic Malbork Castle and the red-brick, gingerbread-scented city of Toruń.
Sopot and Gdynia Swanky beach-resort getaway (Sopot) and modern burg with a cruise port (Gdynia), which together form the "Tri-City" with neighboring Gdańsk.
Plan
Photos
Watch
Read
Poland

Gdańsk

Kraków

Warsaw
Listen