Arslanagić Bridge, Trebinje
Bosnia-Herzegovina
Apart from the tragic way it separated from Yugoslavia, Bosnia-Herzegovina has long been — and remains — a remarkable place, with ruggedly beautiful terrain, a unique mix of cultures and faiths, kind and welcoming people who pride themselves on their hospitality, and some of the most captivating sightseeing in southeastern Europe. A visit here offers a fascinating opportunity to sample the cultures of these three major faiths within a relatively small area. In the same day, you can inhale incense in a mystical-feeling Serbian Orthodox church, hear the subtle clicking of rosary beads in a Roman Catholic church, and listen to the Muslim call to prayer echo across a skyline of prickly minarets.
Places
At a Glance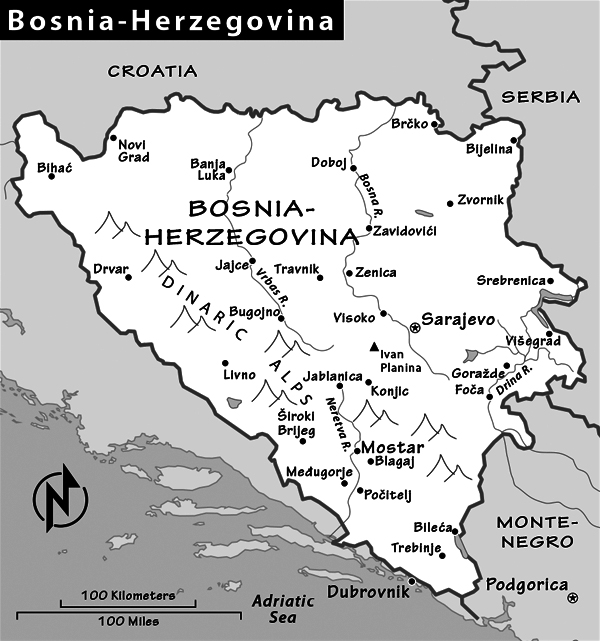 ▲▲▲ Mostar An easy taste of Bosnia-Herzegovina, with a striking setting, vivid Muslim culture, old Turkish architecture, evocative war damage, and an inspiring, rebuilt Old Bridge.
▲▲▲ Sarajevo Formerly war-torn, now rejuvenated Bosnian capital, with a fascinating layered history and a spectacular mountain-valley setting.
▲ Muslim sights near Mostar Scenic gorge and dervish house at Blagaj, hill town of Počitelj, and workaday burg of Stolac.
Međugorje Catholic pilgrimage site famous for its Virgin Mary sightings.
Plan
Photos
Watch
Read
Listen