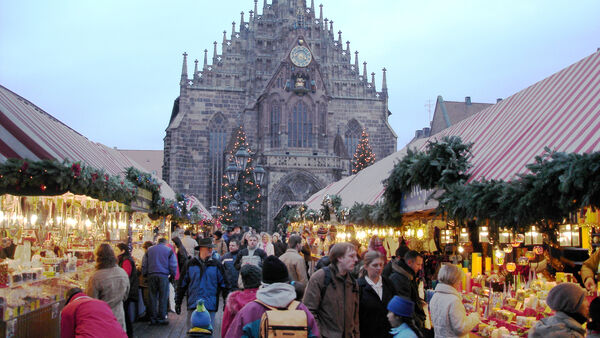 By Rick Steves
In Germany, the "tourist season" runs roughly from May through September. Summer has its advantages: the best weather, snow-free alpine trails, very long days (light until after 21:00), and the busiest schedule of tourist fun.
Travel during "shoulder season" (spring and fall) is easier and can be a bit less expensive. Shoulder-season travelers usually enjoy smaller crowds, decent weather, the full range of sights and tourist fun spots, and the ability to grab a room almost whenever and wherever they like — often at a flexible price (except, of course, in Munich during Oktoberfest). In fall, many other fun harvest and wine/beer festivals enliven many towns and villages, while forests and vineyards display beautiful fiery colors.
Winter travelers find concert seasons in full swing, with absolutely no crowds, but some accommodations and sights are either closed or run on a limited schedule. The weather can be cold and dreary, and it gets dark outside well before dinnertime. But dustings of snow turn German towns and landscapes into a wonderland, and December offers the chance to wander through Germany's famous Christmas markets (this tinseled fun often comes with higher hotel prices, but also longer museum hours). And late winter brings memorably odd Carnival festivities (a.k.a. Fasnacht, Fasching, or Fasnet), primarily in Cologne and smaller Catholic towns to the south.