Hungary: Where and When to Go
By Rick Steves and Cameron Hewitt
So much to see, so little time. How to choose? To help you get started, I've listed my top picks for where to go in Hungary, and tips on when to go.
Depending on the length of your trip, assuming you're using public transportation, and taking geographic proximity into account, here are my recommended priorities: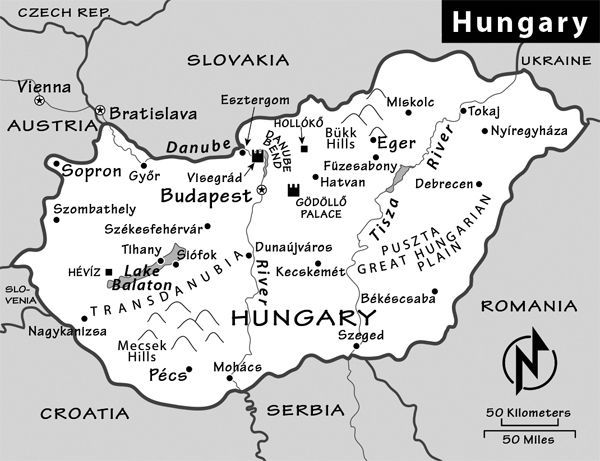 3 days: Budapest
5 days, add: Eger and one more day in Budapest
7 days, add: Pécs and another day in Budapest, or choose a day trip
10 days, add: Bratislava, Sopron, and additional day trips
More days, add: More time in Budapest and more day trips
Note that Bratislava fits well on the way if you're going between Budapest and Vienna.
When to Go
The "tourist season" runs roughly from May through September. Book ahead for festivals and national holidays that occur throughout the year.
Summer (July and August) has its advantages: very long days, the busiest schedule of tourist fun and special festivals, and virtually no business travelers to compete with for hotel rooms. However, because Hungary has a practically Mediterranean climate, summer temperatures can skyrocket to the 80s or 90s (choose a hotel with air-conditioning). And many cultural events (such as the opera) are on summer vacation.
In spring and fall — May, June, September, and early October — travelers enjoy fewer tourist crowds and milder weather. This is my favorite time to visit Budapest. However, it's also prime convention time (especially September), when hotels tend to fill up and charge their top rates.
Winter travelers find concert season in full swing, with absolutely no tourist crowds, but some accommodations and sights are either closed or run on a limited schedule. Confirm your sightseeing plans locally, especially when traveling off-season. The weather can be cold and dreary, and night will draw the shades on your sightseeing before dinnertime. For weather specifics, see the climate chart in the appendix.
---
Cameron Hewitt is the co-author of the Rick Steves Budapest guidebook.