Upcoming Holidays and Festivals in Ireland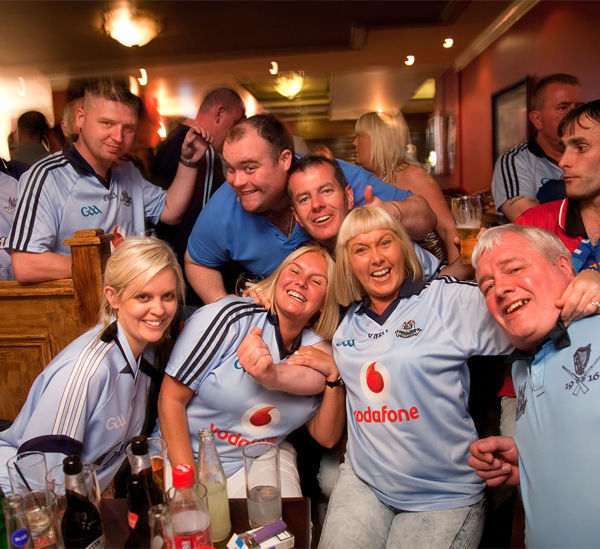 Before planning a trip around a festival, verify the festival dates on the festival's website or with a local tourist information office. For more information about these and other events, visit the official tourism sites for the Republic of Ireland and Northern Ireland.
This list includes major festivals in major cities, plus national holidays observed throughout Ireland (both the Republic of Ireland and Northern Ireland, unless otherwise noted). Many sights and banks close down on national holidays — keep it in mind when planning your itinerary. Note that this isn't a complete list; holidays can strike without warning.
---
2016
2016 marks the 100th anniversary of several major historical events on both sides of the Irish border. Commemorations of struggle for Irish Independence (centered around the 1916 Easter Uprising) will peak in the Republic of Ireland in the spring (late April through early May).
Celebrations marking the opposite cause (maintaining the union with Britain, centered around the 1916 Battle of the Somme) will peak in Northern Ireland in the summer (July through early August). Check the evolving schedule of events with the Irish tourist board.
Late April–early May: Centennial commemorations of Irish Independence (parades, Dublin and elsewhere)
May 2: May Day/Labor Day; Early May Bank Holiday in Northern Ireland (closures across Ireland)
May 30: Spring Bank Holiday, Northern Ireland (closures)
June 6: June Holiday, Republic of Ireland (closures)
June 16: Bloomsday, Dublin (James Joyce festival)
June 23: St. John's Eve Bonfire Night, Kilronan, Aran Islands
Last weekend in June: Patrún Festival, Kilronan, Aran Islands (currach boat races)
July–early August: Centennial commemorations of the Battle of Somme (marches and parades, Northern Ireland)
July 11–24: Galway Arts Festival
July 12: Orangemen's Day/Battle of the Boyne anniversary, Northern Ireland (Protestant marches, protests; closures)
July 25–31: Galway Races (horse races)
August 1: August Bank Holiday, Republic of Ireland (closures)
Early August: Féile an Phobail, West Belfast (Irish cultural festival)
August 5–7: Dingle Races (horse races)
August 10–12: Puck Fair, Killorglin, County Kerry ("Ireland's Oldest Fair" and drink-fest)
August 13–14: Dingle Regatta (boat races)
August 15: Kenmare Fair
August 17–23: Rose of Tralee International Festival
August 29: Summer Bank Holiday, Northern Ireland only (closures)
September 5–6: Galway Races (horse races)
September 25–27: Galway Oyster Festival
October (3 weeks): Belfast International Arts Festival
October 23–24 (likely): Galway Races (horse races)
October 28–31: Cork Guinness Jazz Festival
October 31: October Bank Holiday, Republic of Ireland (closures)
December 25: Christmas Day (closures)
December 26: St. Stephen's Day, Republic of Ireland; Boxing Day, Northern Ireland (closures)
December 31: New Year's Eve
2017
January 1: New Year's Day (banks closed)
January 25–29: Temple Bar Trad, Dublin (Irish music and culture festival)
March 16–19 (likely): St. Patrick's Festival, Dublin (parades, music, arts)
March 17: St. Patrick's Day (parades and drunkenness throughout Ireland; closures)
April 14: Good Friday (closures)
April 16–17: Easter Sunday and Monday (closures)
May 1: May Day/Labor Day; Early May Bank Holiday in Northern Ireland (closures across Ireland)
May 29: Spring Bank Holiday, Northern Ireland (closures)
June 5: June Bank Holiday, Republic of Ireland (closures)
June 16: Bloomsday, Dublin (James Joyce festival)