Planning Your Time in Venice: Venice in One to Four Days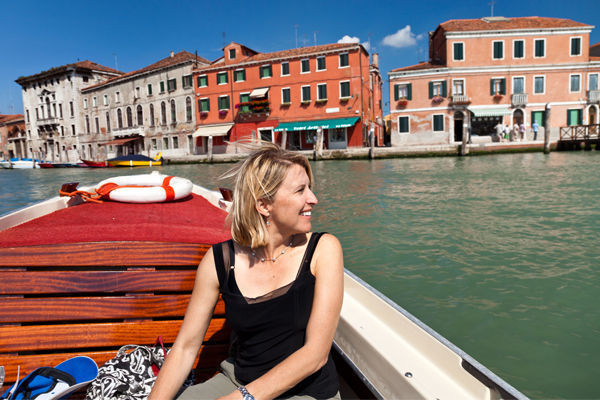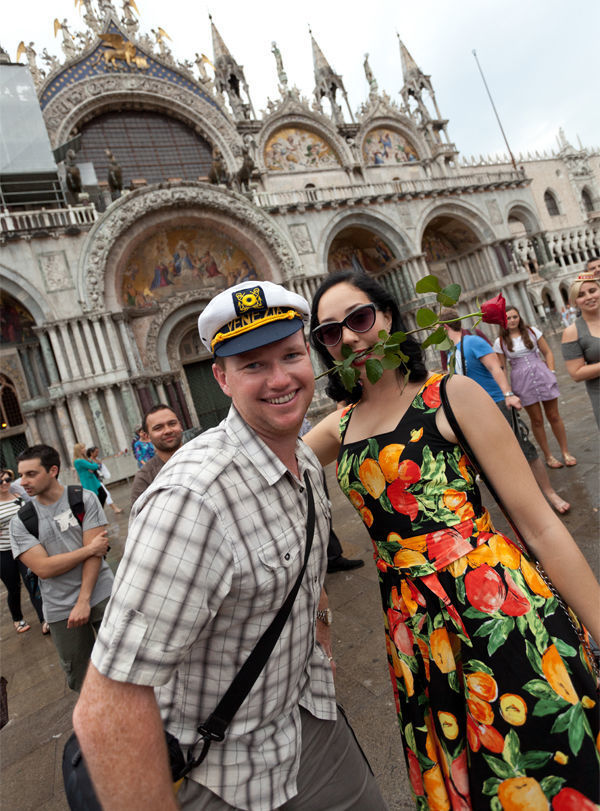 By Rick Steves and Gene Openshaw
So much to see, so little time. To help you plan your sightseeing, I've listed my ideal itineraries for Venice, whether you're going for one day, two days, three days, or more.
Venice is small. You can walk across it, from head to tail, in about an hour. Nearly all of your sightseeing is within a 20-minute walk of the Rialto Bridge or St. Mark's Square. Remember that Venice itself is its greatest sight. Make time to wander, explore, shop, and simply be. When you cross a bridge, look both ways. You may be hit with a lovely view.
Key considerations: Ninety percent of tourists congregate in a very narrow zone in the center. But even the most touristy stretches of the city are almost ghostly peaceful early and late. Maximize your evening magic, and avoid the midday crowds around St. Mark's Basilica and the Doge's Palace. If you arrive in Venice late in the day, try taking my guidebook's Grand Canal cruise and St. Mark's Square tour (both are also included in my Italy guidebook and Mediterranean Cruise Ports guidebook). These sights are more romantic and much less crowded after dark — and they provide a wonderful welcome to the city.
Depending on when you visit, you may have to juggle the itineraries below, as sights' visiting hours will vary by season and day of the week.
Venice in One Busy Day
9:00 Take the Grand Canal Cruise, hopping off at the San Tomà stop to tour the Frari Church (except on Sun, when Frari doesn't open until 13:00).
11:00 From Frari Church, take a 20-minute stroll toward the Rialto Market, then enjoy the market action and browse for lunch. Catch the vaporetto (boat) to your next stop.
13:00 Tour two of the following three museums: the Accademia (Renaissance Venetian art, closes at 14:00 on Mon), the Peggy Guggenheim Collection (modern art, closed Tue, near the Accademia), and Correr Museum (overview of Venetian art and history, ticket bought here includes Doge's Palace; both are on St. Mark's Square).
15:30 Head to — then tour — St. Mark's Basilica (closes at 17:00 in summer, at 16:00 in winter; modest dress required).
17:00 Visit the Doge's Palace (in summer closes at 19:00, last entry at 18:00; closes 1.5 hours earlier in winter).
18:00 Tour St. Mark's Square.
19:30 Dinner.
21:00 Gondola ride. If you don't mind eating late, flip-flop this with dinner, as the gondola at sunset is best.
22:00 Enjoy the dueling orchestras with a drink on St. Mark's Square.
Venice in Two or More Days
Day 1
9:00 Take a vaporetto or walk to the train station and over the Calatrava Bridge to Piazzale Roma. Then catch the slow-boat vaporetto (line #1) to take my self-guided Grand Canal Cruise.
10:30 Interrupt the tour, hopping off at Mercato Rialto to explore the market. Eat an early lunch of cicchetti (Venetian tapas) at some of the nearby bars.
13:00 Continue the Grand Canal Cruise, ending at St. Mark's Square.
13:30 Tour St. Mark's Square.
14:30 Correr Museum (ticket here includes Doge's Palace).
15:30 St. Mark's Basilica (closes at 17:00 in summer, at 16:00 in winter).
17:00 Doge's Palace (closes at 19:00 in summer, last entry at 18:00; closes at 17:30 in winter).
19:00 Go up the Campanile bell tower for the city view (July–Sept only, when it's open until 21:00; in other months, squeeze it in on the afternoon of Day 2).
20:00 Dinner (make a reservation).
22:00 Enjoy the dueling orchestras with a drink on St. Mark's Square.
Day 2
9:00 Shopping or exploring. (My guidebook's "Rialto to Frari Church" walk is a good spine for exploring the market en route to the next sight.)
10:00 Visit the Frari Church. If you like Tintoretto, follow the Frari with the Scuola San Rocco (just behind the church), nudging the rest of your day back an hour.
11:30 Tour Ca' Rezzonico (Museum of 18th-Century Venice, closed Tue).
13:00 Lunch (pizza next to the Accademia Bridge?).
14:00 Your choice, all in the same neighborhood: Tour the Accademia (closes Mon at 14:00), explore the Dorsoduro district (wander back lanes to the Zattere promenade), or visit La Salute Church (opens for afternoon visits at 15:00) or Peggy Guggenheim Collection (closed Tue).
18:00 Commence pub crawl (perhaps on a pub tour with Alessandro).
20:00 Concert and/or gondola ride.
Day 3: Lagoon Tour
10:00 Catch boat at Fondamente Nove to San Michele (old cemetery), then continue to Murano.
11:00 Tour Murano, and (on weekdays) see glassworks.
13:00 Boat to Burano for lunch and browsing.
15:00 Boat to Torcello, tour church, back to Burano.
18:00 Zip back to Fondamente Nove in 45 minutes, or — if you'd like to see more of the lagoon — take the long way back by boat via the island of Sant'Erasmo and the Lido (no need to stop there — just enjoy the cruise).
20:00 Dinner and/or concert in Venice.
Day 4 and Beyond
Shop and browse some of Venice's more characteristic areas (such as the zone between Campo Santa Margarita and Campo San Barnaba; the back lanes of Cannaregio, near the Jewish Ghetto; or the sleepy part of Dorsoduro behind the Accademia and Guggenheim).
Take a Venicescapes tour or other tour.
Visit the Church of San Giorgio Maggiore.
Follow additional self-guided neighborhood walks in my guidebook.
Side-trip to Padua (30–50 minutes away by train).
---
Gene Openshaw is the co-author of the Rick Steves Venice guidebook.