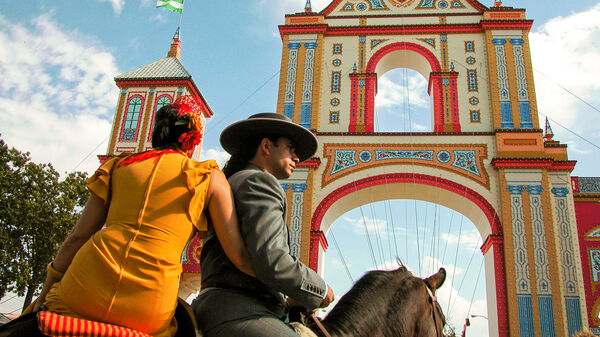 By Rick Steves
Spring and fall offer the best combination of good weather, light crowds, long days, and plenty of tourist and cultural activities.
Spring is especially fun if you're hoping to hit some of Spain's biggest festivals, most notably the somber but spectacular processions of Holy Week (Semana Santa), and Seville's April Fair (which occasionally takes place in May). May also sees the Feria de Caballo (horse fair) in the southern town of Jerez de Frontera, Córdoba's colorful courtyard competition, and the height of Madrid's bullfighting and zarzuela-performance season.
July and August are the most humid, crowded, and expensive in the coastal areas, and less crowded but uncomfortably hot and dusty in the interior. If you want to witness the Running of the Bulls or take part in any of Pamplona's raucous San Fermín festival, you'll need to be there in early July (and plan ahead for crowds).
At the peak of summer, air-conditioning is essential. During these steamy months, lunch breaks can be long, especially in Andalucía. Some shops and restaurants close down entirely in August.
Though Spain can be brutally hot in the summer, winters can be bitter cold in the interior (and very rainy on the coast), and spring and fall can be surprisingly crisp.
Off-season, roughly November through March, expect shorter hours, more lunchtime breaks, and fewer activities in smaller towns. The big exception, of course, is carnival season, with parties popping up across the country in the weeks leading up to Lent — with particularly big festivities in Cádiz, Sitges (with an LGBT focus), Madrid, Barcelona, and Santa Cruz de Tenerife. Confirm your festival sightseeing plans locally, especially when traveling off-season.