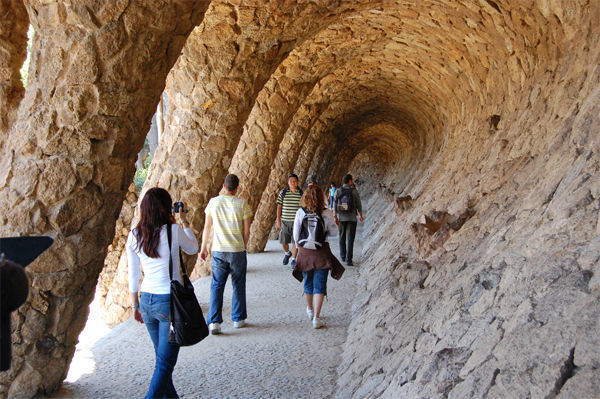 By Rick Steves
So much to see, so little time. How to choose? To help you get started, I've listed my top picks for where to go in Spain, my plan for your best three-week trip, and tips on when to go.
Depending on the length of your trip, and taking geographic proximity into account, here are my recommended priorities:
3 days: Madrid and Toledo
6 days, add: Barcelona
10 days, add: Sevilla, Granada
13 days, add: Nerja, Ronda, Tangier (Morocco)
15 days, add: Salamanca, Segovia
17 days, add: Santiago de Compostela
21 days, add: Basque Region (San Sebastián and Bilbao)
25 days, add: Camino de Santiago (by car)
Whirlwind Three-Week Tour of Spain
Day 1: Arrive in Barcelona (sleep in Barcelona)
Day 2: Barcelona (sleep in Barcelona)
Day 3: Barcelona, evening train to Madrid (sleep in Madrid)
Day 4: Madrid (sleep in Madrid)
Day 5: Madrid, or day trip to El Escorial (sleep in Madrid)
Day 6: Madrid, late afternoon to Toledo (sleep in Toledo)
Day 7: Toledo, evening train to Sevilla (sleep in Sevilla)
Day 8: Sevilla (sleep in Sevilla)
Day 9: Arcos (sleep in Arcos)
Day 10: Tarifa (sleep in Tarifa)
Day 11: Day trip to Morocco (sleep in Tarifa)
Day 12: Gibraltar, on to Nerja (sleep in Nerja)
Day 13: Beach day in Nerja, evening to Granada (sleep in Granada)
Day 14: Granada (sleep in Granada)
Day 15: Travel day to Segovia (sleep in Segovia)
Day 16: Segovia, evening to Salamanca (sleep in Salamanca)
Day 17: Salamanca (sleep in Salamanca)
Day 18: Travel to Santiago (sleep in Santiago)
Day 19: Santiago (sleep in Santiago)
Day 20: Travel to San Sebastián (sleep in San Sebastián)
Day 21: San Sebastián, side-trip to Bilbao (sleep in San Sebastián)
This itinerary is designed for public transportation, but can be done by car with a few variations. Spain's long distances make it worth considering the option of flying for at least a portion of the trip. If you rent a car, it's best for Andalucía's hill towns (Arcos, Ronda, and more, in southern Spain), Camino de Santiago (east–west route in northern Spain), and Cantabria (chunk of north-central coast with beaches, mountains, and prehistoric cave replica), where sparse public transportation limits the efficiency of your sightseeing.
If you're a fan of Salvador Dalí's art — or want to make a pilgrimage to the holy site of Montserrat — allot an extra day in Barcelona for side-trips. If you want more Moorish sights, stay another day in Sevilla to make a quick trip to Córdoba (45 minutes on AVE high-speed train). If you're not interested in day-tripping to Tangier, Morocco, you could skip Tarifa and go to Ronda instead. To allow time to explore Gibraltar, add an extra day between Tarifa (or Ronda) and Nerja. If you're exploring the Camino de Santiago by car, consider reversing this itinerary to start in San Sebastián, and figure on adding several days to a week to your trip.
The suggested itinerary assumes you'll fly into Barcelona and out of San Sebastián. If you're returning to Barcelona or Madrid from San Sebastián, it's roughly a six-hour train ride or a one-hour flight. Or you can take the TGV train from Figueres (north of Barcelona) to Paris (5.5 hours).
Shorter Itineraries: You can end the three-week route several days early by returning to Madrid from Salamanca and saving northern Spain for another trip. With the exception of the Basque Country, the north is less rewarding per mile and day.
Here's a two-week alternative, which could include a few car days in southern Spain near the end of your trip: Start in Barcelona (two days); train to Madrid (five days total, with two days in Madrid and three for side-trips to Toledo, El Escorial, and Segovia or Ávila); train to Granada (two days); bus to Nerja (one day, could rent car here); both Ronda and Arcos for drivers, or just Ronda by train (two days); to Sevilla (drop off car, two days); and then train to Madrid and fly home.
When to Go
Spring and fall offer the best combination of good weather, light crowds, long days, and plenty of tourist and cultural activities.
July and August are the most crowded and expensive in the coastal areas, and less crowded but uncomfortably hot and dusty in the interior. Air-conditioning is essential. During these steamy months, lunch breaks can be long, especially in Andalucía.
Off-season, roughly November through March, expect shorter hours, more lunchtime breaks, and fewer activities. Confirm your sightseeing plans locally, especially when traveling off-season.
Though it can be brutally hot in the summer, winters can be bitter cold, and spring and fall can be surprisingly crisp.