When to Go to Switzerland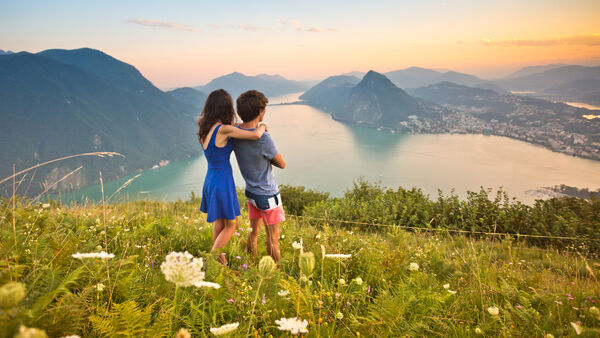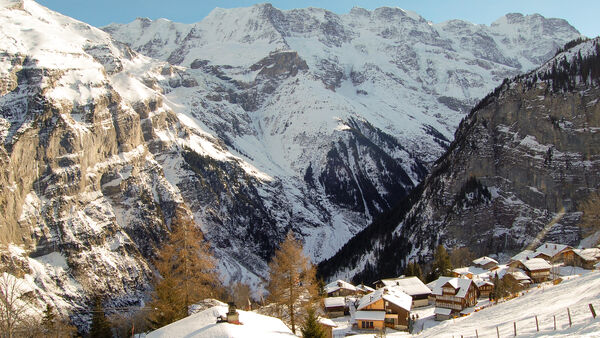 By Rick Steves
Switzerland's summer "tourist season" runs roughly from May through September, though in mountainous areas, it doesn't start until sometime in June. High summer (July–August) has its advantages: the best weather, snow-free alpine trails, very long days (light until after 21:00), and the busiest schedule of tourist fun. And on August 1, no matter where you are, you're almost guaranteed a fun celebration of Swiss National Day, with fireworks and colorful processions (the biggest fireworks show takes place the night before, at the Rhine Falls in Schaffhausen). In late May, June, September, and early October, travelers enjoy fewer crowds, mild weather, and the ability to grab a room almost whenever and wherever they like. In both spring and fall, keep an eye out for the cattle processions that wind through alpine villages as lovingly decorated cows make their way up to (or down from) their mountain pastures.
During the Zwischenzeit ("between time" — that is, between summer and ski seasons, roughly April, early May, late October, and November), the cities are pleasantly uncrowded, but mountain resort towns such as Zermatt and Mürren are completely dead (most hotels and restaurants are closed, and the weather is iffy).
During ski season (December–March), mountain resorts are crowded and expensive, while cities are quieter (some accommodations and sights are either closed or run on a limited schedule). The weather can be cold and dreary, and nighttime will draw the shades on your sightseeing before dinner. But Christmastime traditions (such as colorful markets and special holiday foods) can warm up your trip at this chilly time of year, and the oddball traditions of Switzerland's late-winter carnival ("Fasnacht" in German-speaking areas) are unforgettable (Basel's is arguably best).
Pack warm clothing for the Alps, no matter when you go — the weather can change suddenly.