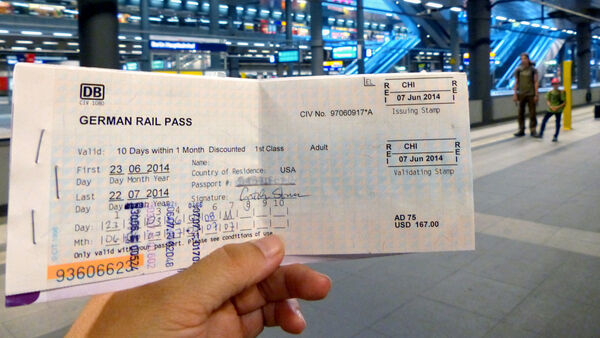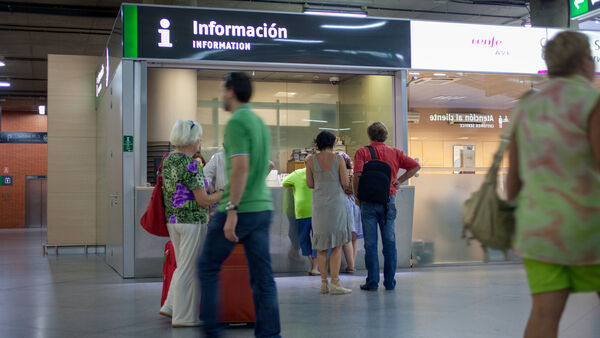 By Rick Steves
Rail passes are pretty straightforward but come with a lot of fine print (worth reading). It's important to understand at least the basics before your first day of train travel.
Activate your pass before your first use. You must officially activate your rail pass, in person at a European train station, for it to be valid for train travel. (Swiss passes and a few special offers come preactivated, though — if your pass has a specific travel period printed on it, skip this step.) Your pass comes printed with an issue date (usually the day you bought it) and in most cases must be activated within 11 months. For example, if May 24 is stamped on your rail pass as the issue date, you must start the pass by April 23. A few passes must be activated within six months of the issue date — if you're concerned, check the fine print before purchasing. Never write anything on your rail pass before it's been activated.
Activation is easy: At any European train station, present your rail pass and passport to a railway official at a ticket or information window. The ticket agent (not you) writes in your passport number, and the first and last dates of your travel period, and stamps the activation box on the far right. For example, a two-month validity period starting May 15 will end at midnight on July 14.
Agents will assume that you intend to use the pass on the same day you present it, so if you're activating it a few days beforehand, write your desired dates (European style, e.g., 15/05/19–14/07/19) on a slip of paper to show the agent before handing over the pass. All train trips and non-train "bonuses" (covered or discounted boats and buses) must be started and finished within the valid life of your rail pass. If you have a group pass (i.e. a "twin" pass for Germany, or a "saver" pass for Britain), all group members must be present when the rail pass is activated.
You may activate your rail pass before arriving in the (first) country it covers. Let's say you're in Copenhagen with a German rail pass, you're heading to Berlin, and you want the German portion of your route to be covered by your rail pass. At the Copenhagen train station, buy a ticket to the German border and have the agent activate your rail pass at the same time.
Don't get caught with a pass that hasn't been activated: If you forget to do it before boarding, approach the conductor right away to have it activated on board (you may be charged a fee of $5–30).
Fill in travel days (for flexipasses) and trip details. With a continuous rail pass, nobody counts how many days you travel during the validated period. But if you're using a flexipass, you'll have to fill in your travel days as you go. On your flexipass, you'll see a string of blank boxes, one for each travel day available to you. Either just before or after boarding, fill in that day's date in ink in one of the blank boxes on your pass before the conductor reaches you. (Don't fill out any dates in advance, in case your plans change.)
A travel day is a calendar day, running from midnight to midnight. You can take as many trips as you like within each travel day that you've marked on your pass. A nice bonus is that a direct overnight train uses only one travel day on a flexipass — as long as you're on the same train the day after you've entered your travel day on your pass (and the pass's longer validity window hasn't expired), you're covered until you get off that train. (This is a rule change as of 2019.)
Most passes also require you to fill in your trip destinations on the foldout sheets of your pass cover.
Show your pass if asked. After the train starts, the conductor heads down the aisle, asking for tickets and passes, and checking that they are dated correctly. You may be asked to present your passport, too.
Keep your pass in your money belt. Your rail pass is a valuable slip of paper — if you lose it, it's gone. (Even if you bought the "Rail Protection Plan" when you got your pass, a lost or stolen pass presents a logistical headache.) While some national railways are slowly moving toward paperless ticketing, most rail passes are still only available in old-fashioned hard-copy form. Guard yours carefully.