When to Go to Italy
Late spring and early fall offer Italy's nicest weather, but biggest crowds.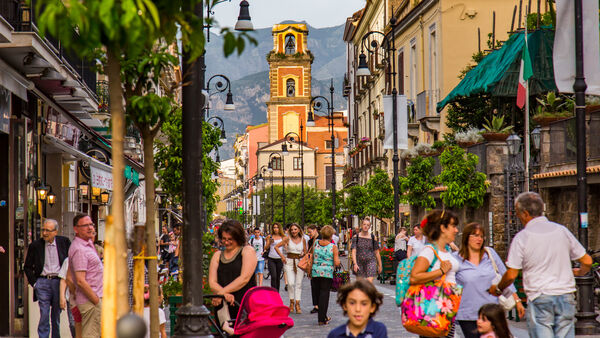 By Rick Steves
Italy's best travel months are May, June, September, and October. They're also the busiest and most expensive time to visit (with the north remaining just as busy throughout midsummer). Crowds aside, these months combine the convenience of peak season with pleasant weather.
The heat in July and August can be grueling, particularly in the south, where temperatures hit the 90s. Fortunately most midrange hotels come with air-conditioning (but it's usually available only from June through September). August is also when many Italians take their summer vacations; big cities tend to be quiet (with discounted hotel prices), but beach and mountain resorts are jammed (with higher hotel prices). Note that Italians generally wear shorts only at beach resort towns. If you want to blend in, wear lightweight long (or capri) pants in Italy, even in summer, except at the beach.
Between November and April, you can expect cooler weather, and you'll miss most of the sweat and stress of the tourist season, though crowds can pick up over major holidays. Off-season, expect shorter hours at sights, more lunchtime breaks, and fewer activities. In the middle of winter, it often drops to the 40s in Milan and the 50s in Rome, and beach towns are nearly shut down and battered by waves (skip the Cinque Terre and Amalfi Coast). However, even spring and fall can also be chilly at times — and, for the sake of energy efficiency, many hotels aren't allowed to turn on their heat until the coldest winter months.