Cardiff Castle
South Wales
While the dramatic castles and scenery that many find quintessentially Welsh are in the country's north, spunky South Wales offers a convenient sampling of Welsh culture just over the border from some of England's top spots. Explore the renewed capital of Cardiff, step back in time as you step into an open-air museum's reconstructed houses, ramble around a castle or two, and let your imagination roam at the romantically ruined Tintern Abbey.
At a Glance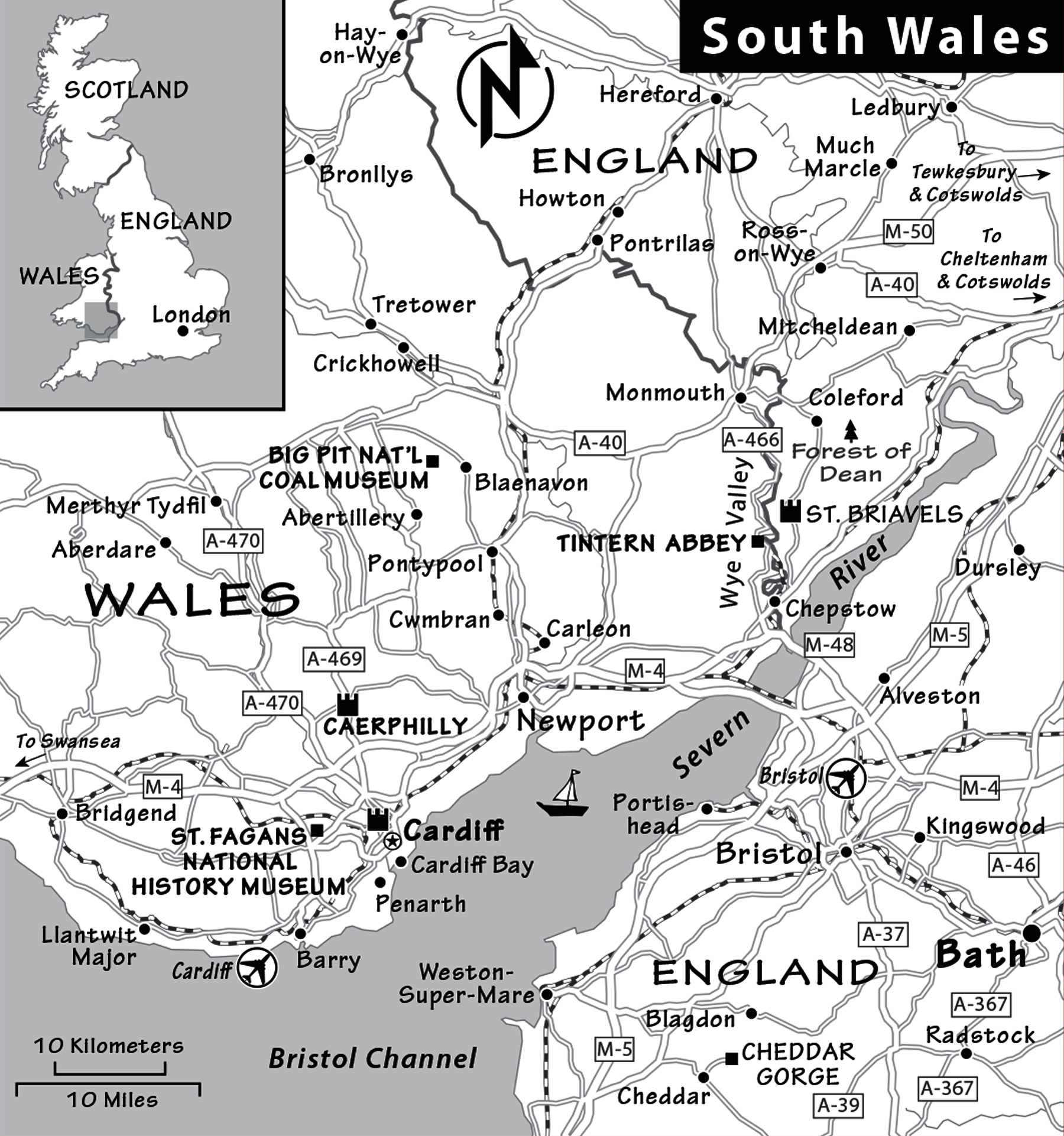 ▲▲ Cardiff Rejuvenated capital city with a sumptuous medieval castle complex and a people-friendly harborfront brimming with striking architecture and fun dining and nightlife options.
▲▲ St. Fagans National Museum of History Museum Expansive open-air folk-life museum just outside Cardiff with more than 40 reconstructed houses welcoming visitors to immerse themselves in bygone Welsh ways.
▲▲ Tintern Abbey Legendary remains of a once-glorious Cistercian church that inspired William Wordsworth and J. M. W. Turner.
▲▲ Caerphilly Castle Britain's second-largest castle (and the best in South Wales), located in its namesake town just north of Cardiff, featuring a leaning tower inhabited by a heartbroken ghost.
Wye Valley Lush, mellow land along the English border and surrounding Tintern Abbey, with the bustling market town of Monmouth at its north, and the historic castle burg of Chepstow at its mouth.
Plan
Photos
Read
Listen