Urquhart Castle and Loch Ness
Scottish Highlands
Filled with more natural and historical mystique than people, the rocky Highlands are where Scottish dreams are set. The evocative "Weeping Glen" of Glencoe aches with both history and natural beauty. Legends of Bonnie Prince Charlie linger around crumbling castles as tunes played by pipers in kilts swirl around tourists. The Highlands are the most mountainous, least inhabited, and — for many — most scenic and romantic part of Scotland.
At a Glance
▲▲ Oban and the Inner Hebrides Handy home-base town of Oban, with boat trips to the isles of Mull, Iona, and Staffa.
▲▲ Isle of Skye Dramatically scenic island with craggy Cuillin Hills, jagged Trotternish Peninsula, castles, a distillery, dynamic clan history, and the colorful harbor town of Portree.
▲▲ Inverness and Loch Ness Regional capital with easy access to more Highland sights, including Culloden Battlefield (Scotland's Alamo) and monster-spotting at the famous Loch Ness.
▲▲ Orkney Islands Fascinating island group off the north coast, with Scotland's best prehistoric sites, evocative Old Norse history, and WWI/WWII naval harbor.
▲▲ Glencoe Stirring "Weeping Glen" offering some of the Highlands' best scenery and hikes.
▲ Fort William and the "Road to the Isles" Transit-hub town anchoring a meandering road through a particularly historic and rugged stretch of the western coast.
▲ Eastern Scotland Grab-bag of sights between Inverness and Edinburgh, including a look at early Iron Age crannog life on Loch Tay, the distilleries of Speyside, the royal Scottish retreat at Balmoral Castle, and cliff-capping Dunnottar Castle.
Wester Ross and the North Coast Some of the Highlands' best get-away-from-it-all scenery.
Pitlochry Whisky and hillwalking mecca.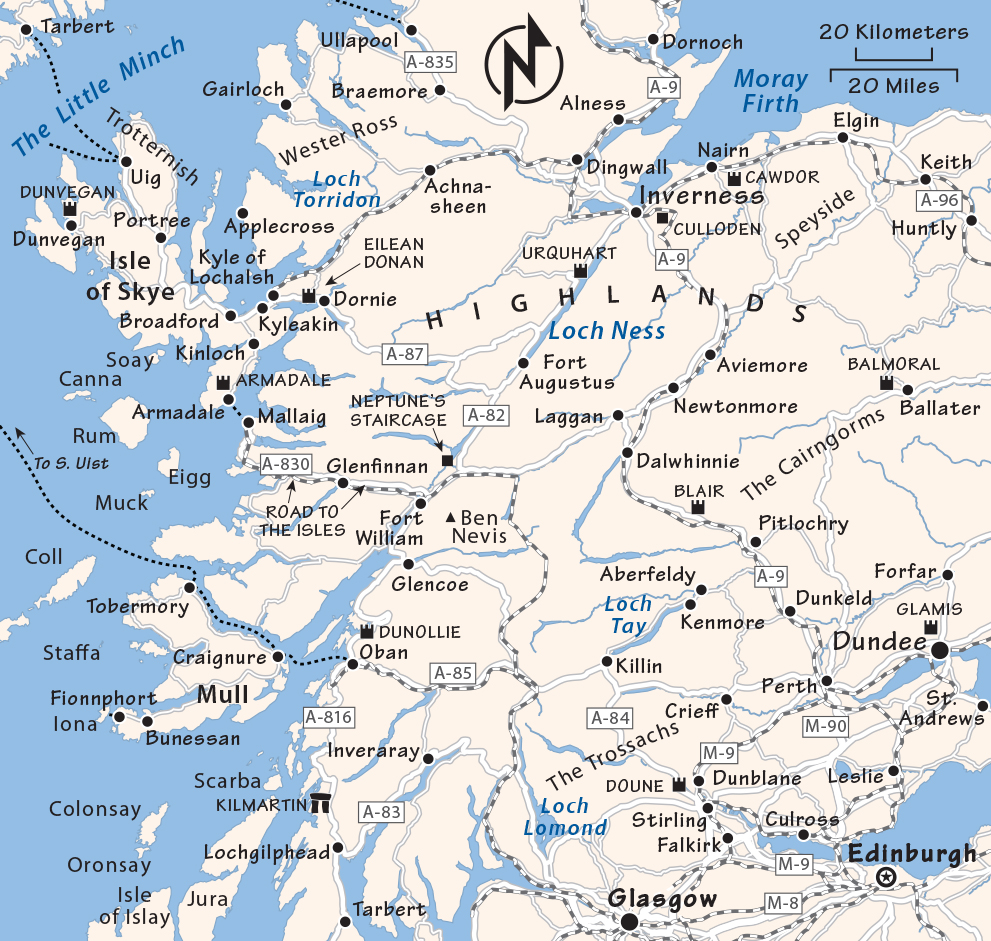 Plan
Photos
Watch
Read
Listen